Students and Families: The yearbook staff is busy working hard to create a fantastic yearbook to encompass most school events including prom and graduation. That means our yearbook will not be available for pick up until early August. We will be distributing autograph insert pages the last two weeks of school so students can get signatures. Mailing can be arranged for college bound seniors. Please contact Kandy Strong in the LHS office. Also, we are still developing some pages and are looking for great pictures of students having fun. If you have any photos please email them to Lori Anne McPherson at
mcpherson.lorianne@lakeview.k12.or.us
. Thank you for your support and understanding!

Congratulations to our Honker softball and baseball teams, they both qualified for the OSAA State Playoffs! Baseball plays on the road Monday 5/23 at Culver, time TBD. Softball plays at home Wednesday 5/25 versus Gaston, time TBD. Go Honkers!

Congratulations to the Lakeview High School equestrian team! They made a huge showing at the state competition and have plans to compete in more events next year. The Drill team (Bria, Liz, Kaydyn, Montana) earned a 12th place which is amazing considering this is the first time we've ever fielded a Drill team. Montana B placed 18th in poles. Kaydyn K got 9th in driving, 7th in reining, and a 4th in keyhole. Basil took 4th in roping and 2nd in daubing. The next step is the west coast regional competition in Moses Lake, WA June 17-19. Both Basil, for roping and daubing, and Kaydyn, in keyhole, qualified to go to regionals. We wish you the best in WA next month!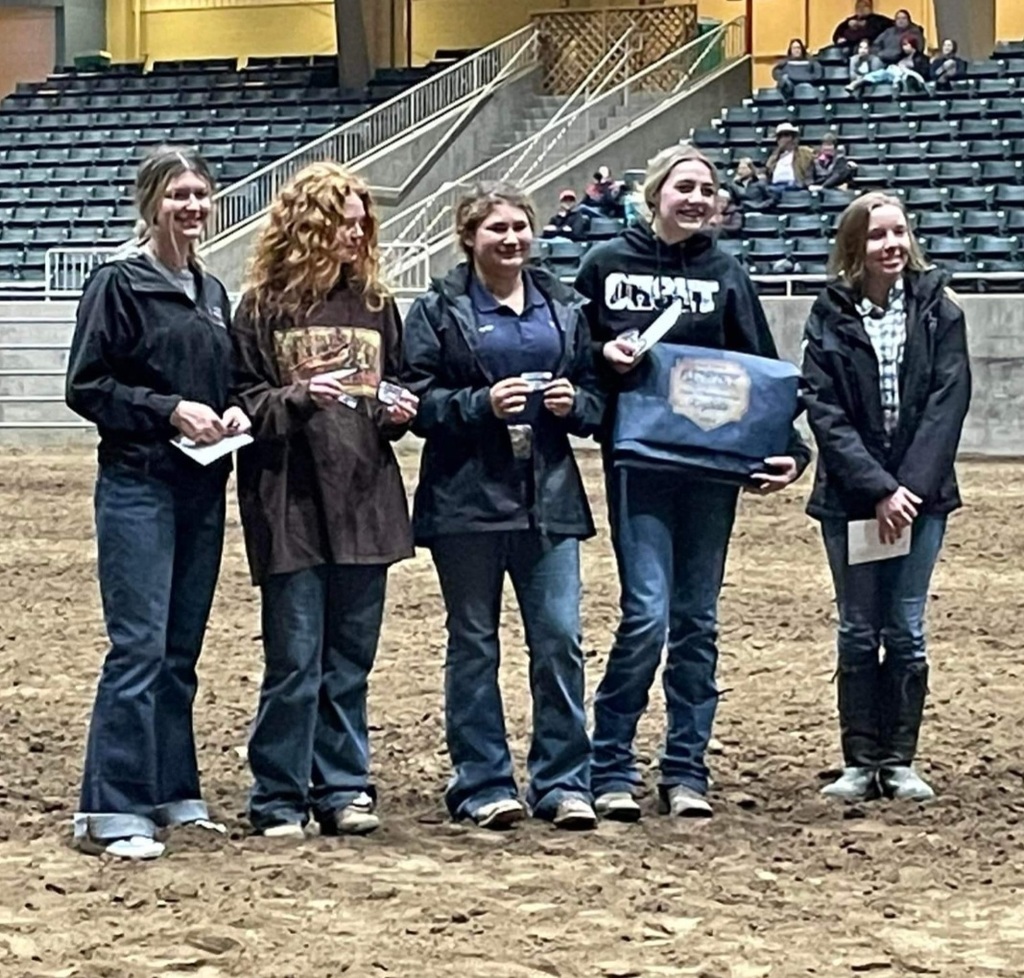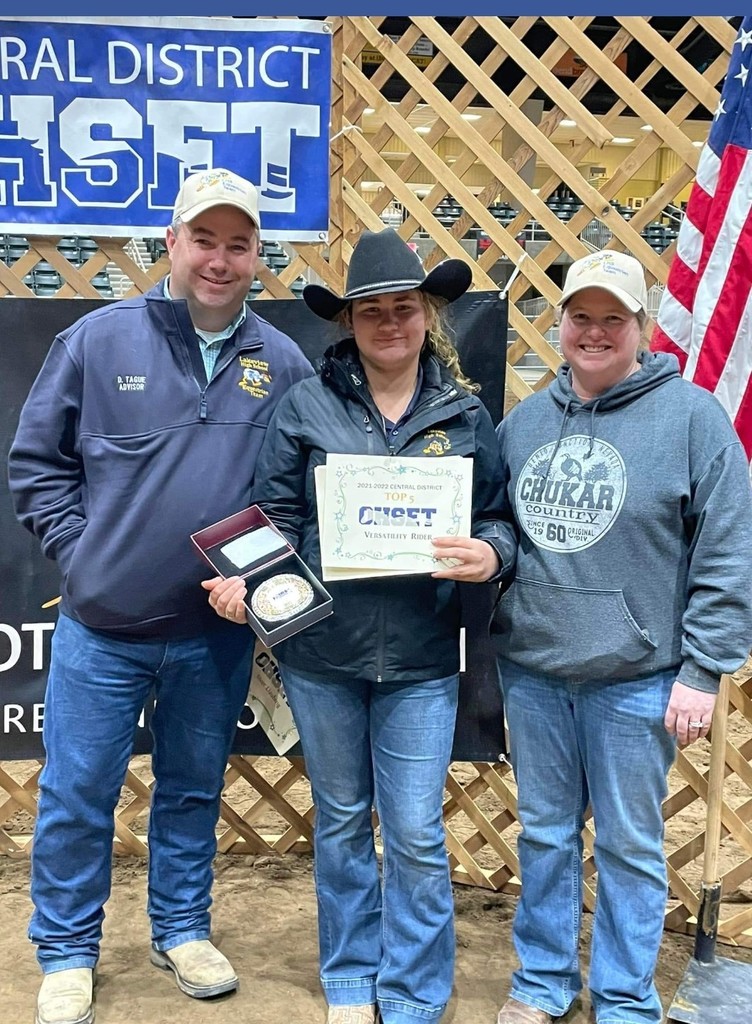 Several LHS student athletes qualified for the state track meet this week in Eugene. Today, Elizabeth G placed 4th in the 3000m run and Breanna S earned a 5th in the long jump. Competition continues tomorrow.

State OHSET competiion.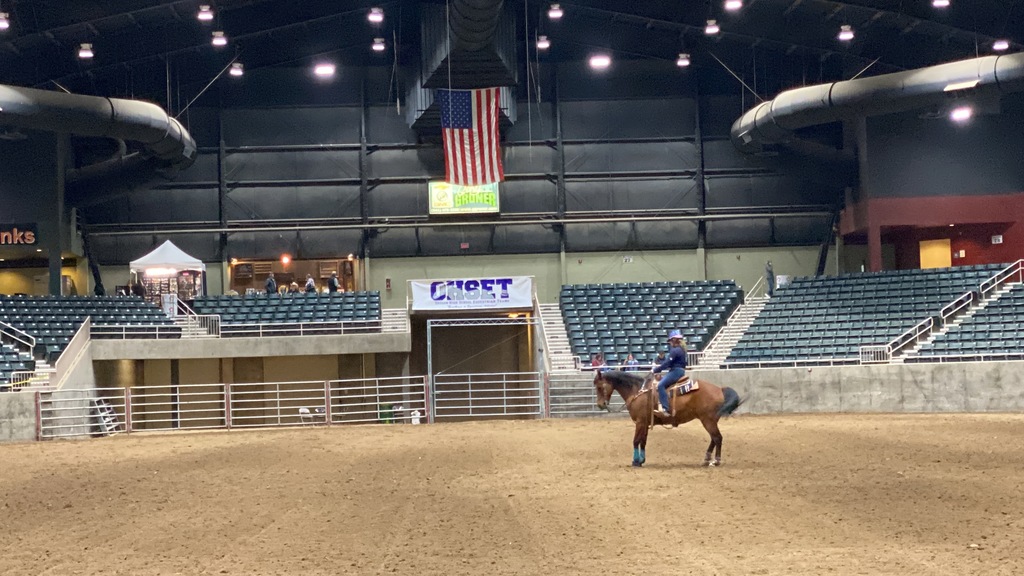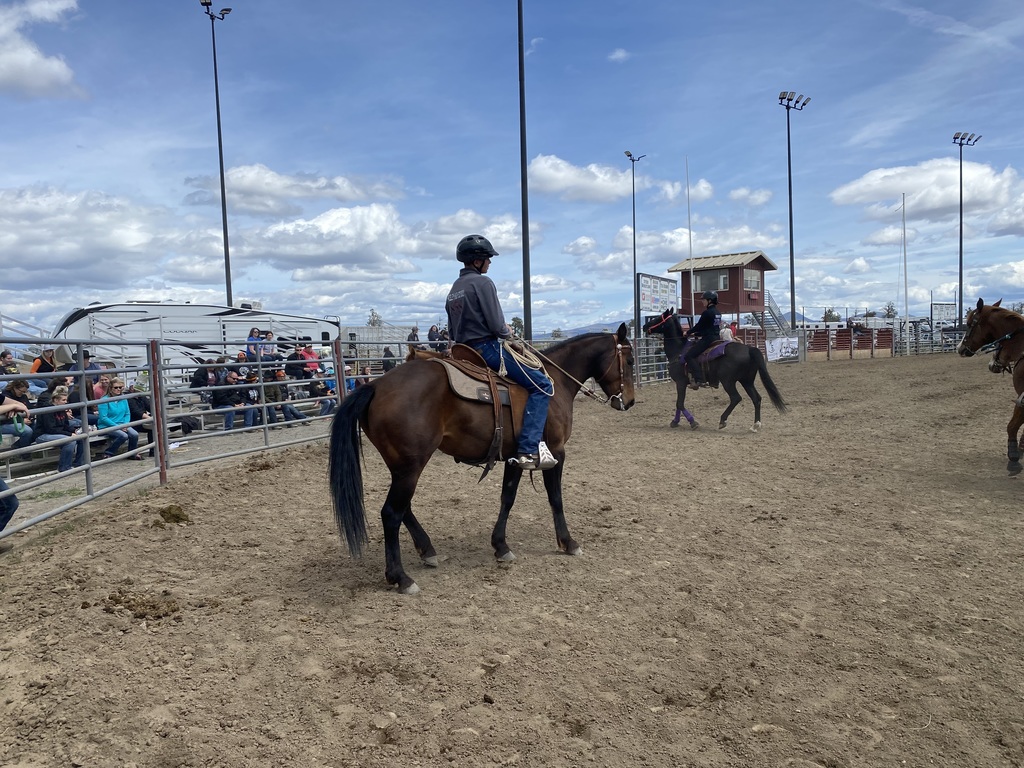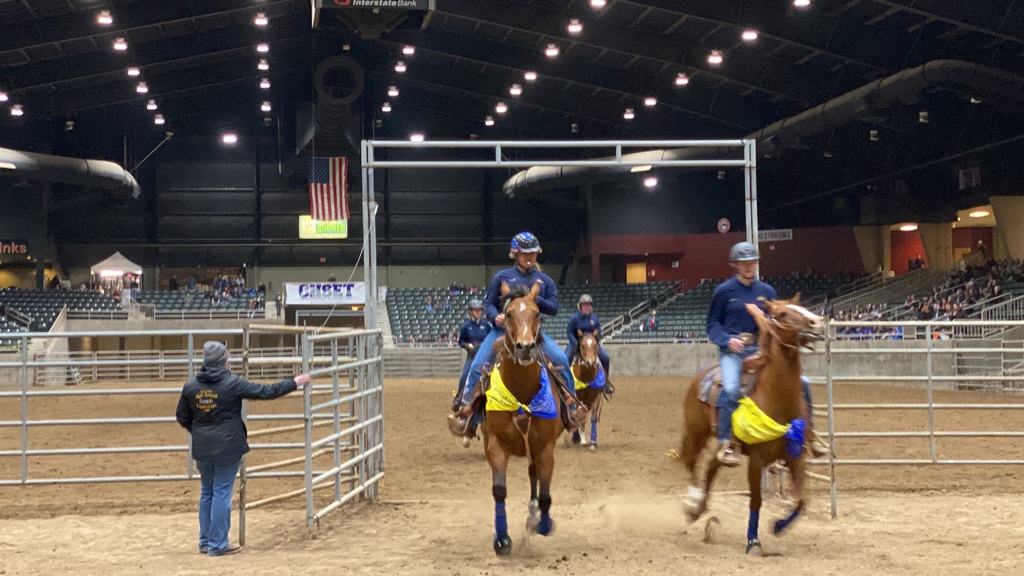 More from the state OHSET competition.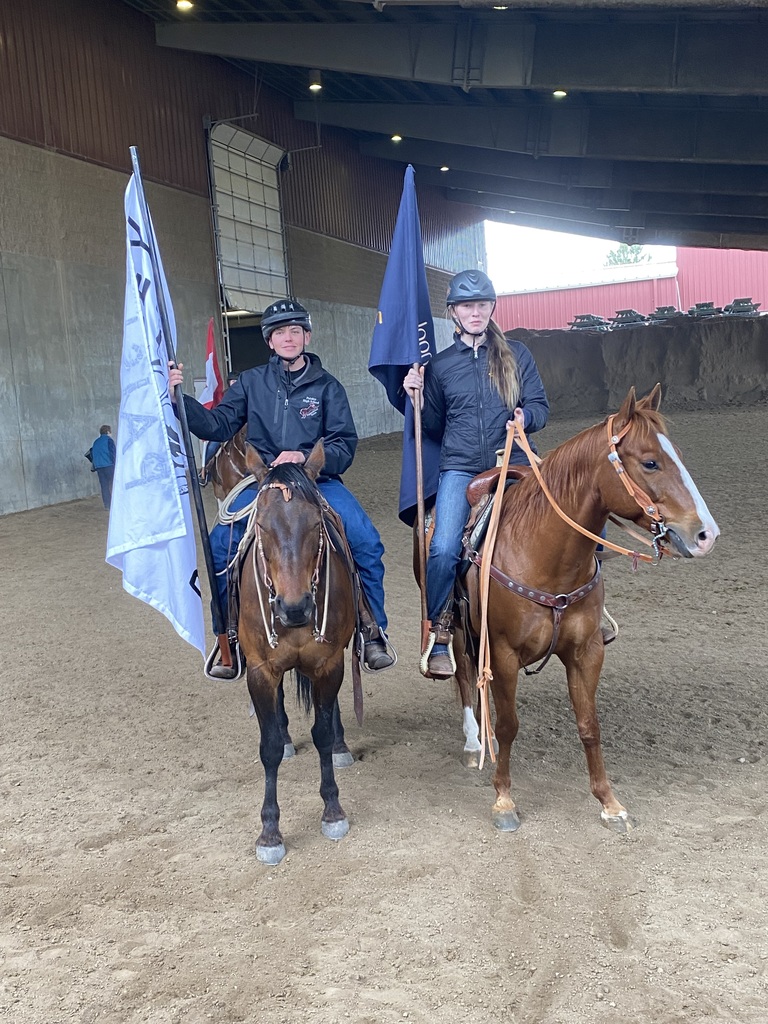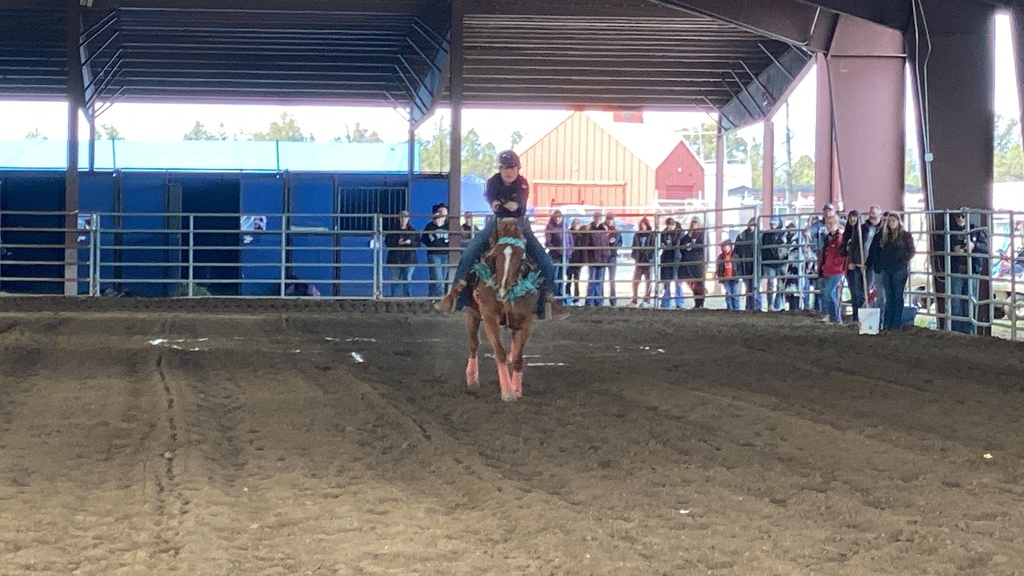 The LHS/DMS Band and Choir will be performing their Spring Concert next Tuesday, May 24th at 6:30 p.m in the DMS gym. Come on out and enjoy a night of fun-filled movie music!
Don't miss the plant sale!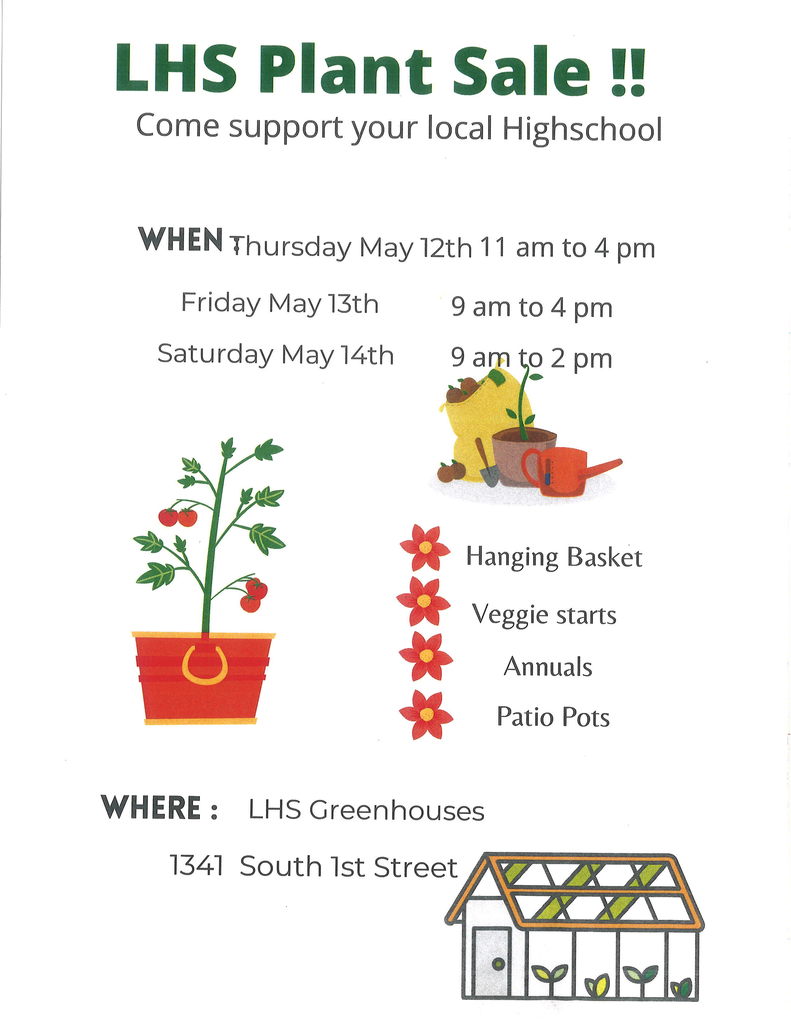 Let's run! The entry forms for the Sunflower for Noni Run are due by Monday, May 16 if you want to be guaranteed a tshirt at the June 5th run this year. You can get a form at LHS or at the Lake County Chamber of Commerce. All of the proceeds from this fifth annual race will support two scholarships in Noni Vandenberg's name and the advanced middle school math field trip.

Today's baseball and softball games at home vs Lost River have been postponed with the make up date TBD pending umpire availability.

Next week, on May 17th and 18th, we will be holding an event called Operation Prom Night. On May 17th, is the Every 15 Minutes portion, where selected students are pulled out of class every 15 minutes to represent the statistic that every 15 minutes a person is killed in a motor vehicle accident related to driving while impaired. The second day, May 18th, Lake Health District EMS, Thomas Creek-Westside Fire, Oregon State Police, and Lake County Sheriff's Office will be hosting a simulation on the dangers of driving under the influence. This presentation brings to life the real events of the actual accident, the legal ramifications for driving while impaired, and how the loss of a loved one affects not only the family, but the entire community. Lake Health District EMS has agreed to present this real life presentation to the youth of their community because they believe that even one life lost due to driving while impaired is too many. We strongly believe that with preventative measures, we CAN make a difference and influence the community's youth to think twice before getting behind the wheel while impaired. If you have any questions, please call Hillary Hulseman or Brandi Harris at Lakeview High School, (541) 947-2287.

Changes have been made to the sports schedule. Tuesday's varsity baseball games have been moved to Wednesday, 5/4, a doubleheader vs. Bonanza. Monday- 5/16 JV baseball doubleheader vs. Bonanza. Thursday- 5/19 Varsity doubleheader vs. Prospect. All of games start at 2pm, all are doubleheaders at this time.

Unfortunately, our home baseball games today have been cancelled. A reschedule is in the works.

Union Elementary School students will be putting on their Spring Fling Concert, next Wednesday, May 4th from 10 a.m. to 11 a.m. at the Union Gymasium! Come on out and see what they've been working on!

Mrs. Alves' culinary students traveled to the Cascade Culinary Institute in Bend last week. They attended seminars, toured the facility, visited a local provider of quality foods, and enjoyed a meal together.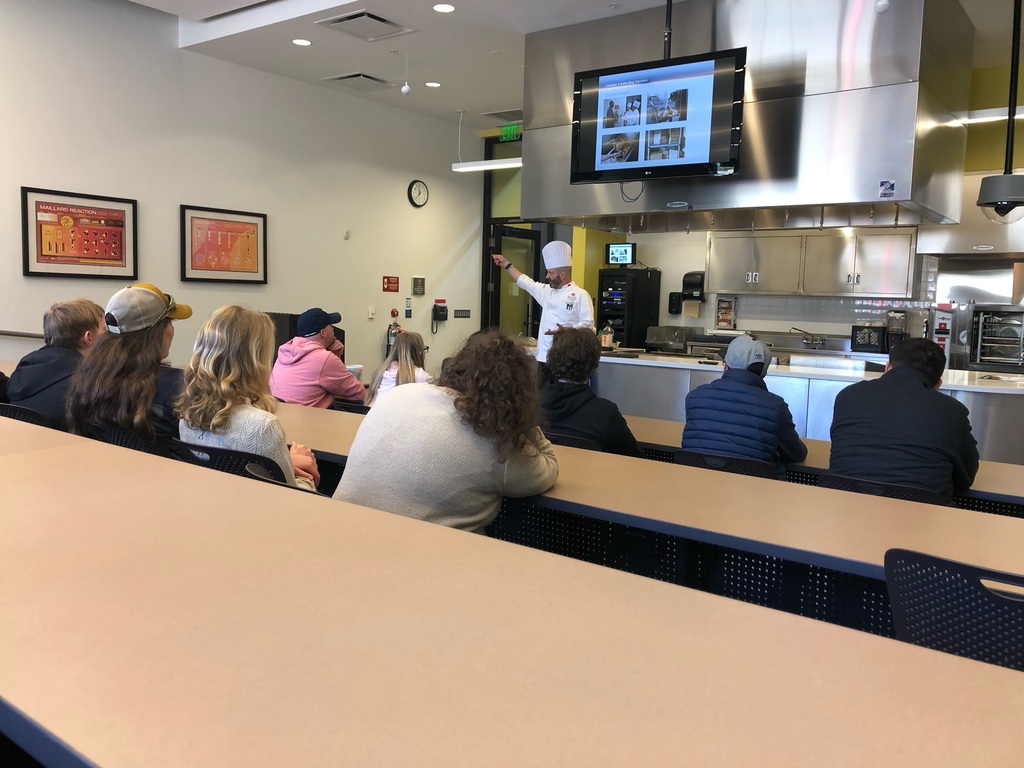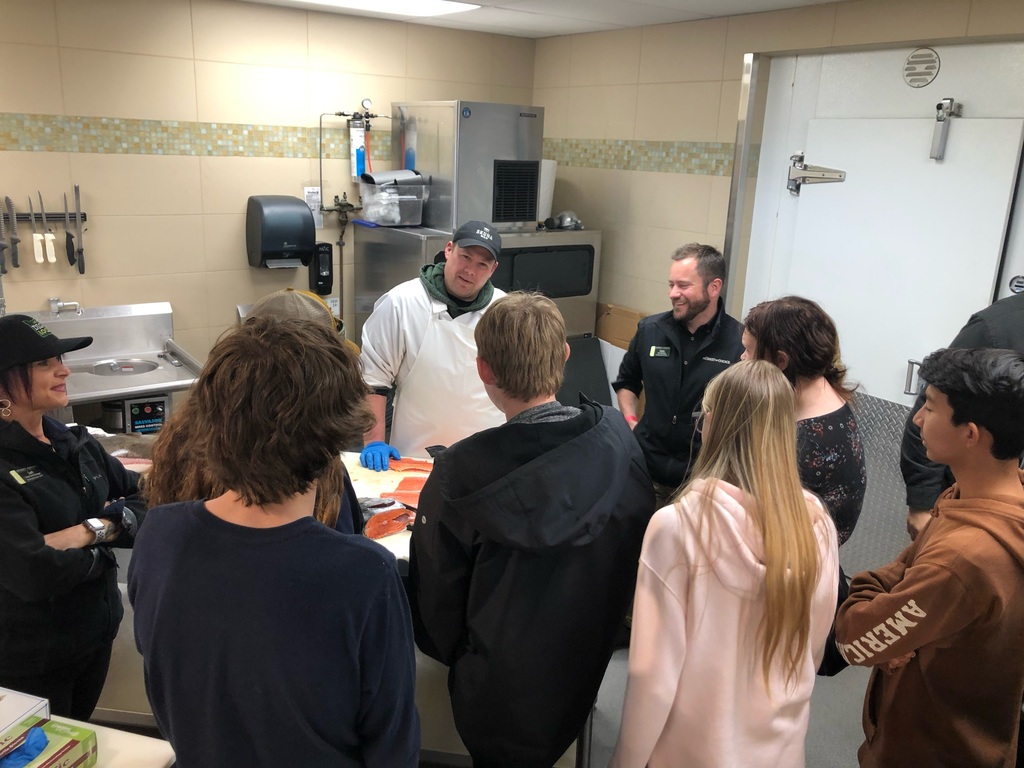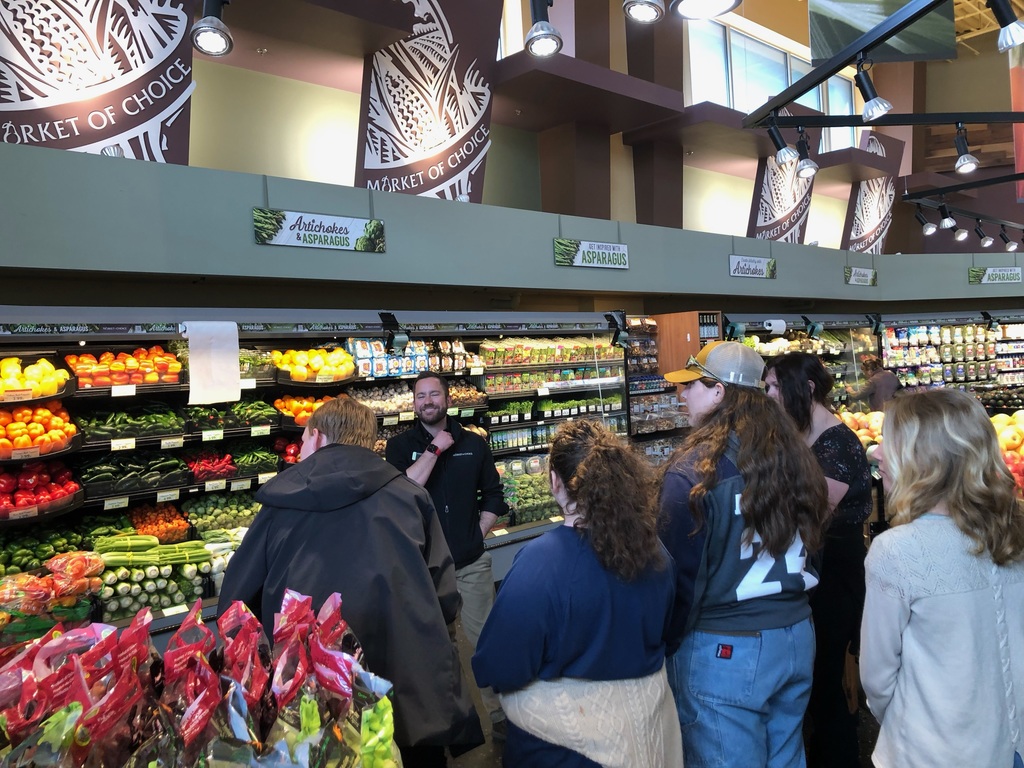 Last Pep Band of the season at the Senior vs. Staff basketball game! They rocked it out! Good job!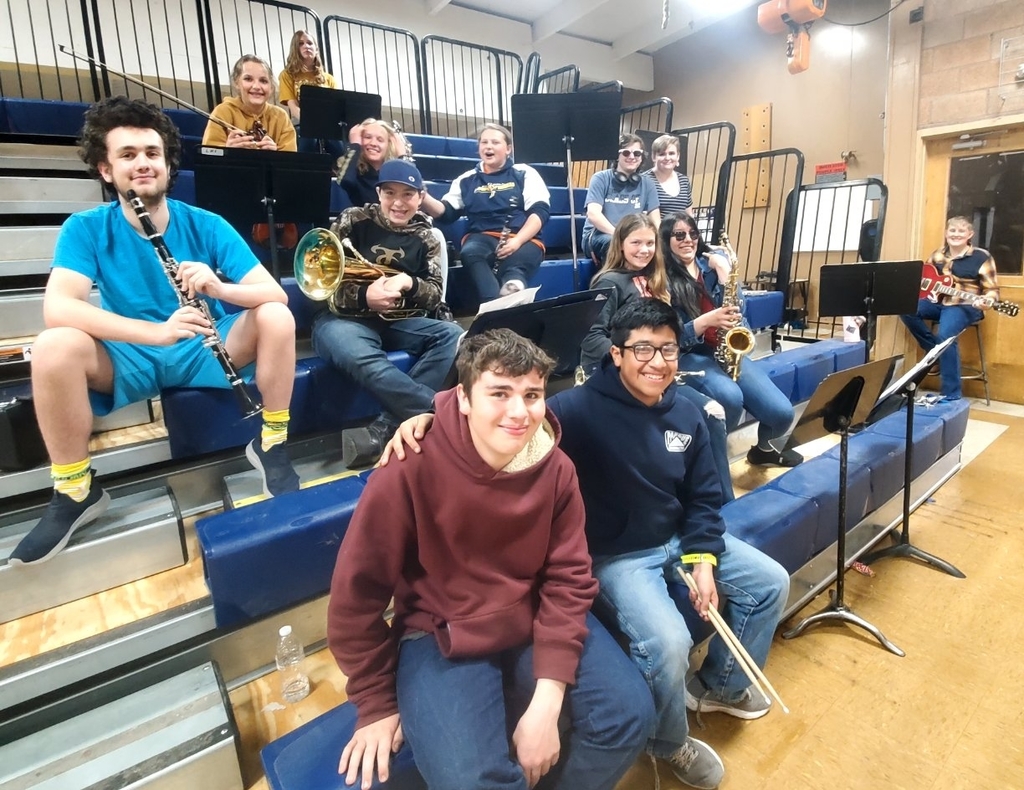 What a game! The LHS seniors took on the staff Monday night in a friendly game of basketball. It was close for a few quarters, but the staff made a run in the second half and won big. At halftime, senior Miller Cyr from the golf team was recognized as the first of our spring sports seniors to receive the spotlight. Miller's parents were there to share the event with him.

A few more banquet pictures…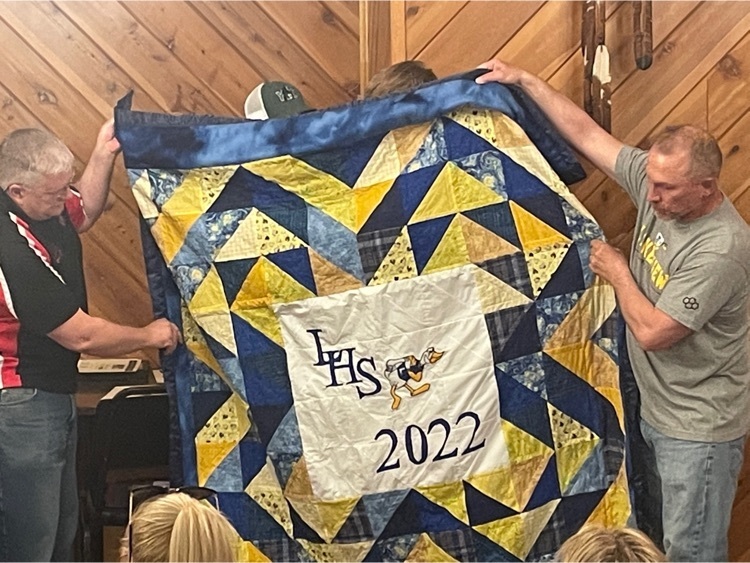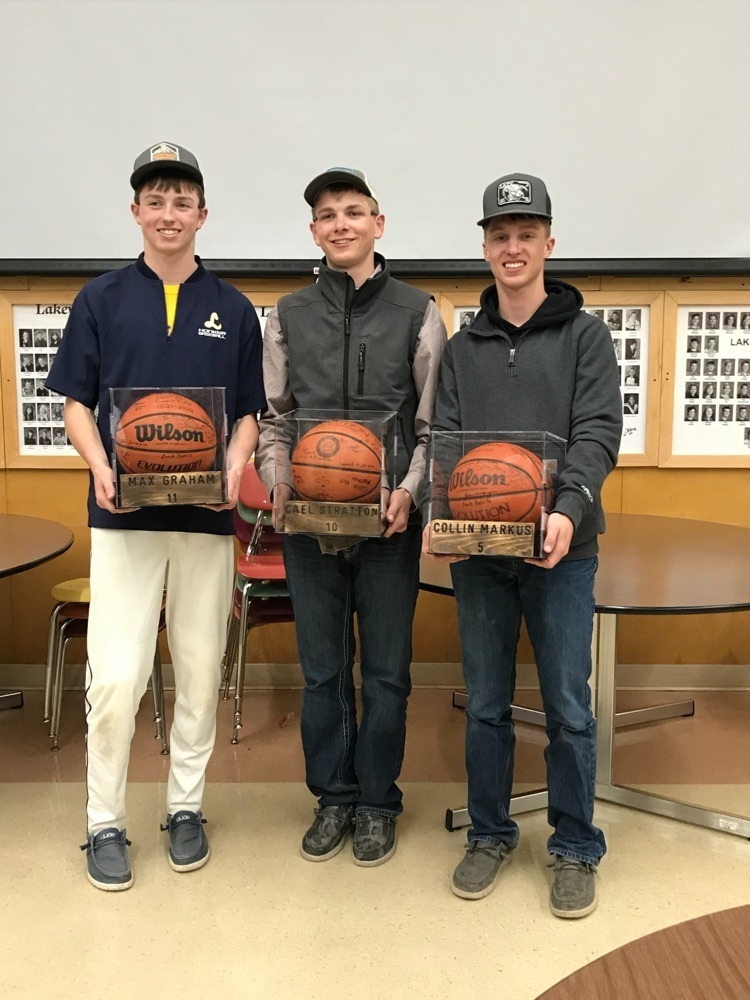 Recently the Lakeview HS girls basketball, boys basketball, and wrestling teams hosted their end of season banquets. They had a lot to celebrate- seasons of strong growth, development of new wrestlers and young players, successful seasons, and state championship appearances.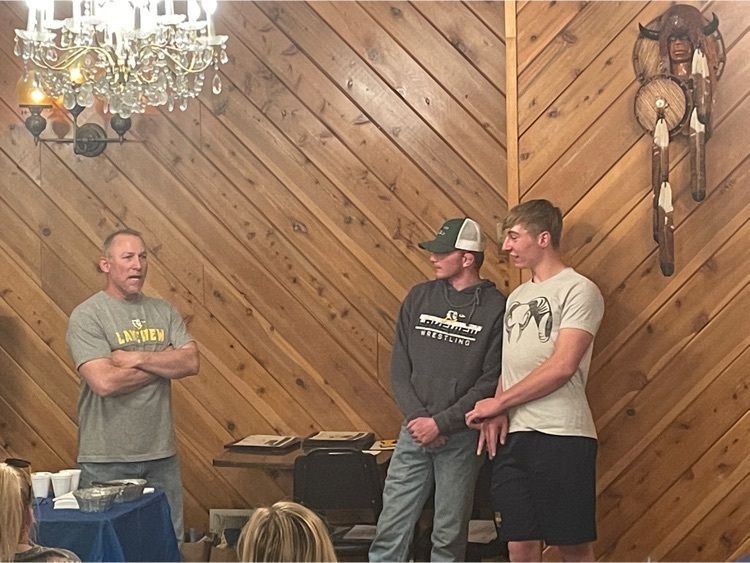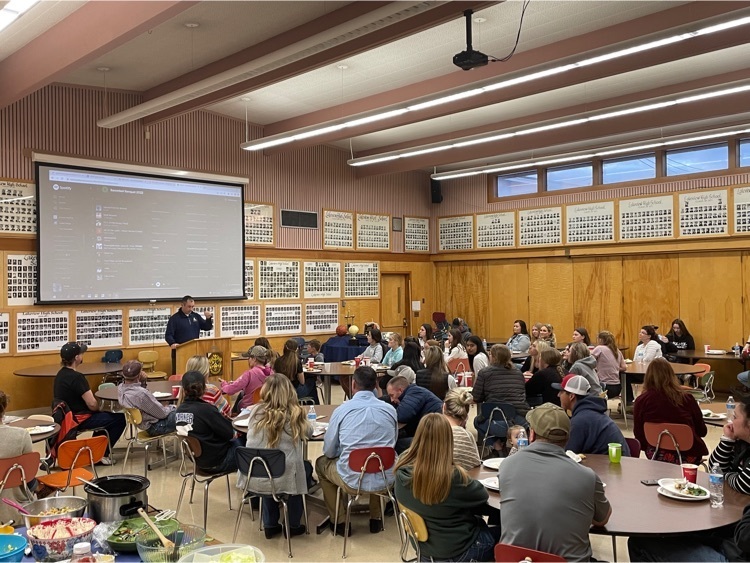 Union Elementary's 3rd and 4th Grade Music class working on our dance moves!