Shout out to Samantha Alves and the A.D. Hay Student Council kiddos for all their hard work collecting 1056 food items that were donated to the Food Share. The Food Share will be handing these items out for their Christmas Distribution!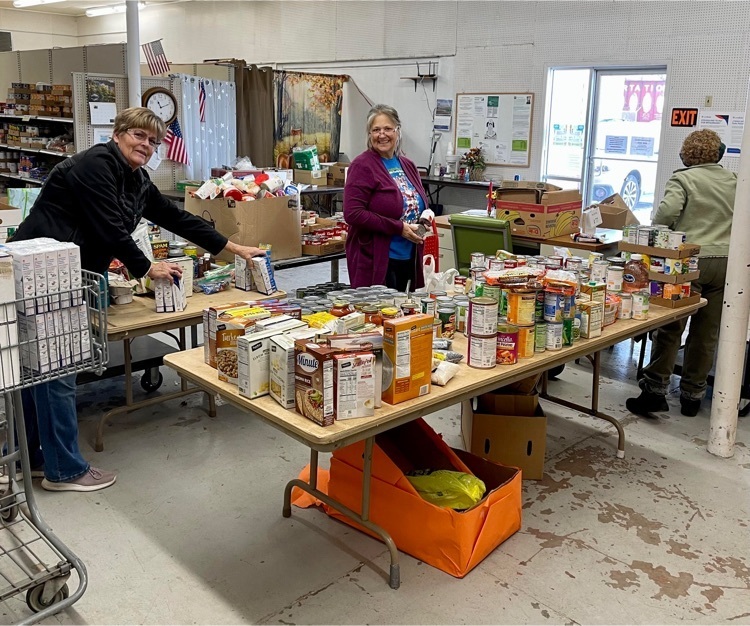 Attention Middle School Parents/Guardians: The middle school boys game vs. Crosspoint that was scheduled for tonight has been cancelled. We will let you know when it has been rescheduled. Thank you for understanding!

The personal finance class is beginning its unit on job interview skills. Today we learned how to tie ties with the help of Jake Greer, Lane Stratton, Mark Louie and Lloyd Hartley. The unit will culminate with mock interviews on December 8.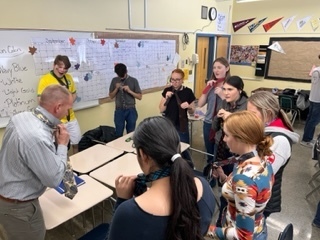 We Wish You A Merry Christmas! The Lakeview High School Honor Society is excited about the Town of Lakeview Christmas parade on Thursday, December 1. Check the Lake County Examiner or the Town of Lakeview Facebook page for the route. It's not too late to create a lighted entry! Join us to make this the brightest parade ever!

LHS and DMS Band and Choir will be having a Winter Concert and Art Showcase on Thursday, December 15, 2022 at the Alger Theater at 7:00pm. We hope you can join us!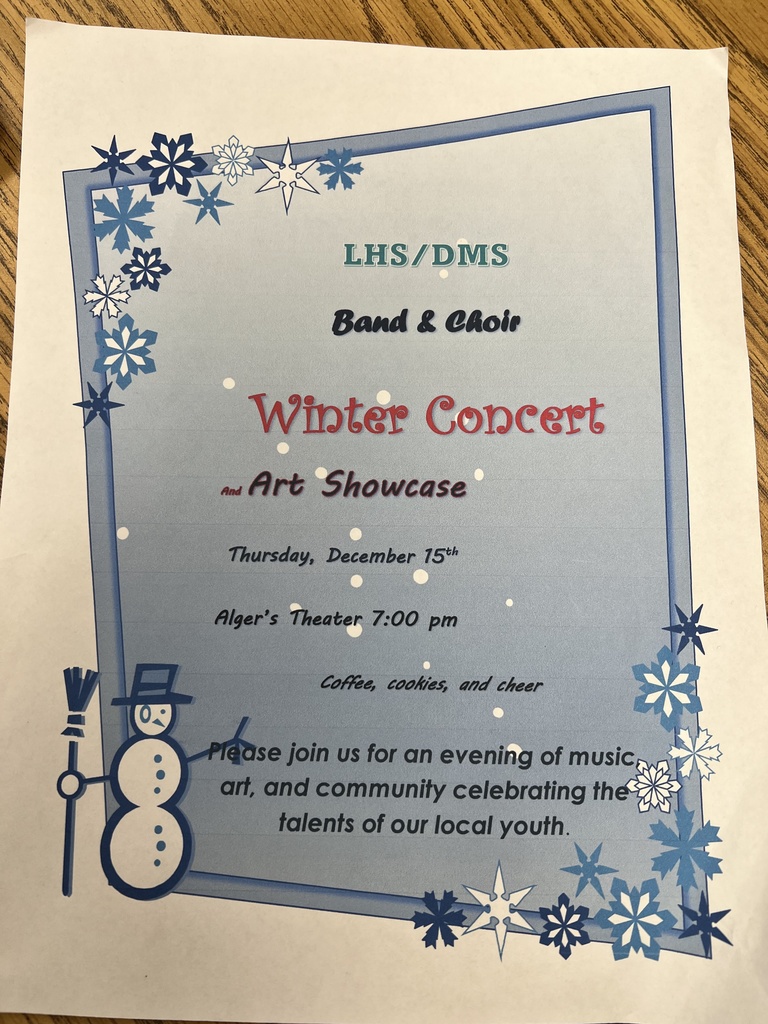 Attention Parents We have a few reminders we would like to share with you. If you haven't had the opportunity to take our Fall Parent Survey, please click on the link below or view the QR code. Your feedback is important to us.
https://www.surveymonkey.com/r/K6BXS8G
Parent's club meeting is scheduled for Tuesday, November 15th at 5:30pm in the A.D. Hay gym. Parent's club organizes fundraisers and fun days for our students. If you are interested, please come and see what it's all about. Picture retake day for all elementary students will be Wednesday, November 16, 2022. If your student did not have their picture taken on our previous Picture Day, or you would like a retake of your child's existing photo, please be sure to have them in attendance on this day. Order forms can be picked up in the office or can be sent home with your student if you call the office. Original pictures need to be returned to the photographer on Picture Day If you have any questions, please give us a call at 541-947-2136 or 541-947-2553.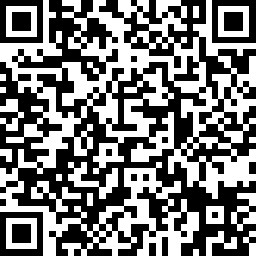 Lake County Food Share Pantry Thanksgiving Distribution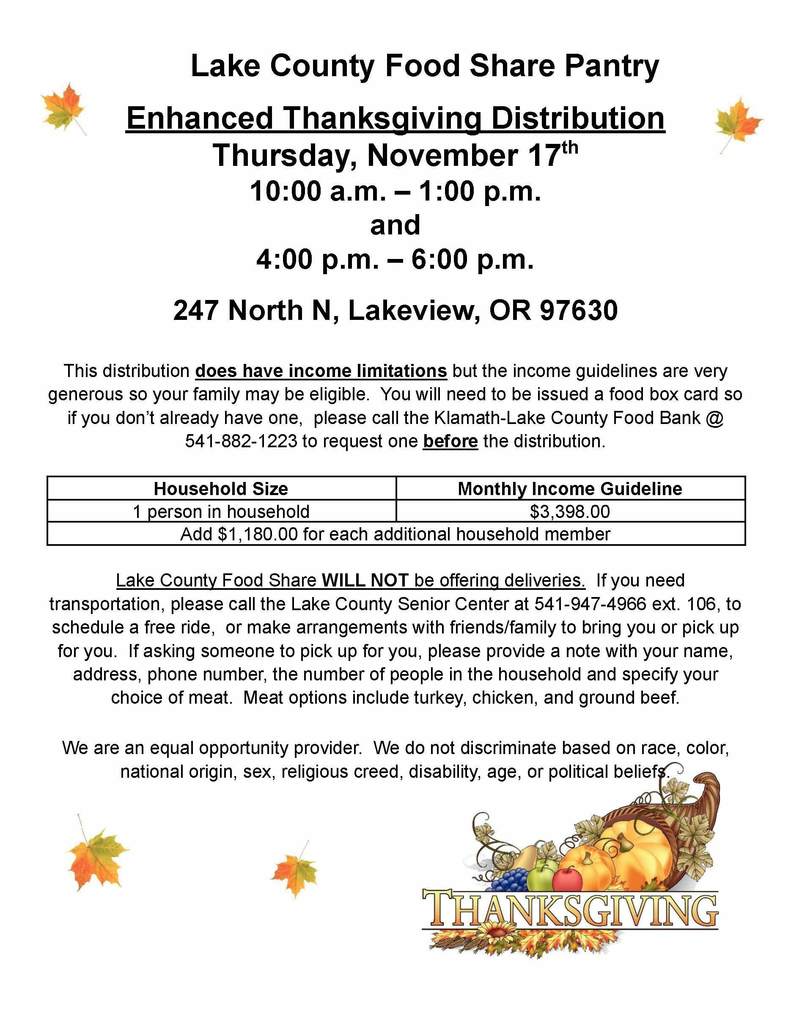 The Lakeview High School Honor Society and the Town of Lakeview are excited to announce the 2022 Town of Lakeview Christmas parade. This year's parade will be on Thursday, December 1 with line up at 5, parade at 5:30 and tree lighting at 6. The route used will be the route for the St. Patrick's Day parade and will line up starting between the Chamber of Commerce and the town parking lot. There is no need to sign up. Contact Bridget Shullanberger or Annikah Tacchini at Lakeview High School at 541-947-2287 if you have any questions.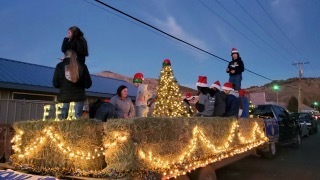 The LHS Student Council is spending the weekend getting ready to energize our student body at OASC Fall Conference in Seaside!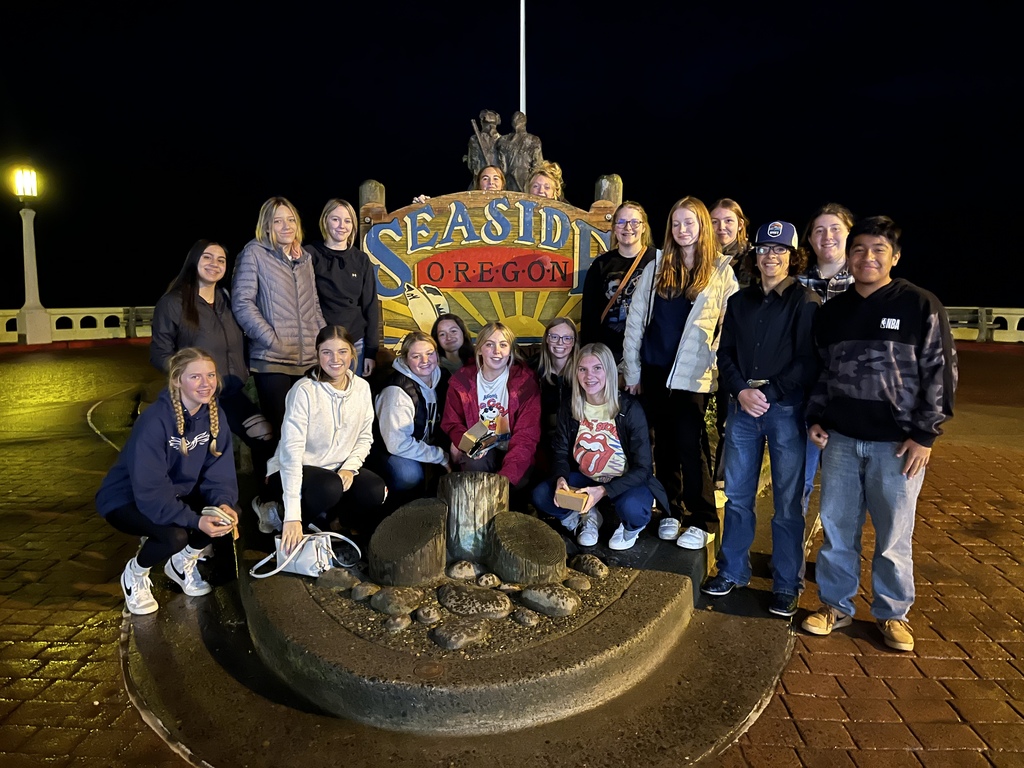 Good Morning Union parents, Our Character Strong trait for the month of September was RESPONSIBILITY and our Character Strong trait for the month of October was RESPECT! Union held both assemblies together on October 31st! I have attached pictures of our students who received these awards at our PBIS Assembly along with a school group picture!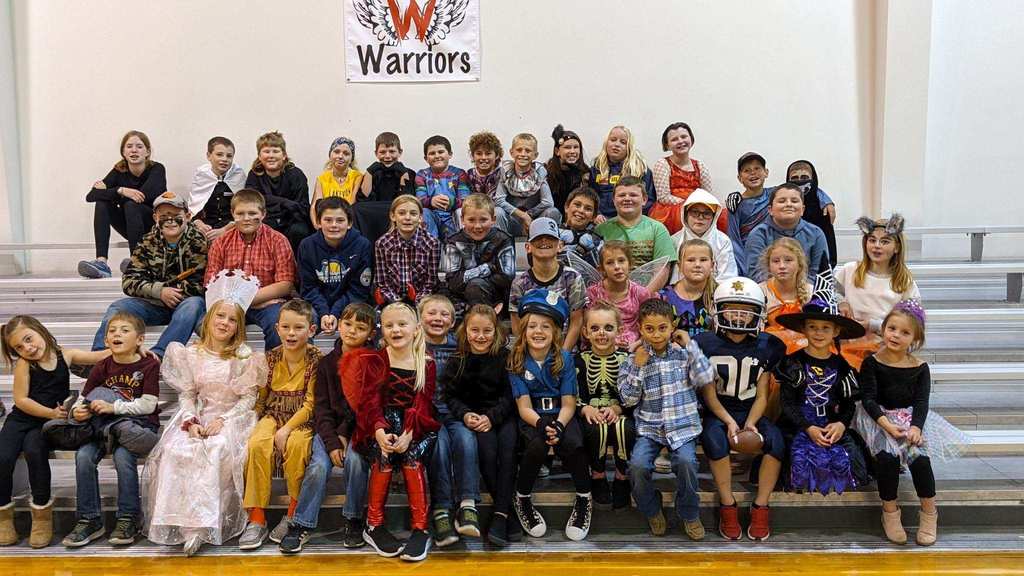 LHS and DMS are celebrating No Skip November! Studies show the importance of attendance so we hope you will join us in making No Skip November a success!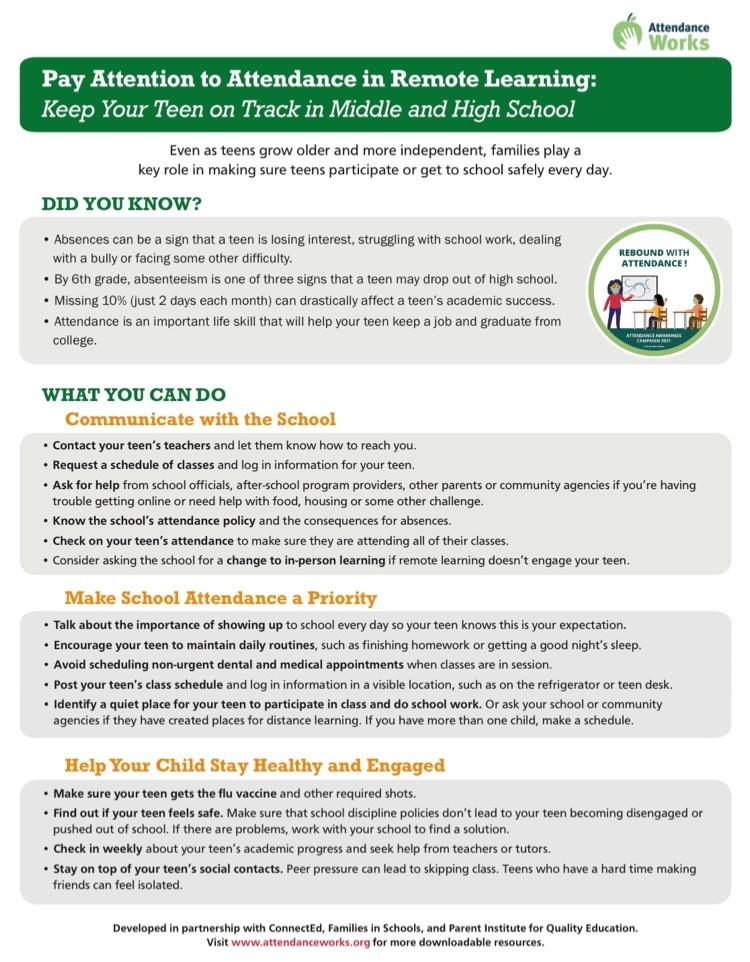 Don't forget that it's fall conference week! We are accepting drop-ins on Thursday, November 3rd from 4:00pm to 8:00pm and appointments on Friday, November 4th from 8:00am to 8:00pm. Please call the office if you would like to schedule an appointment!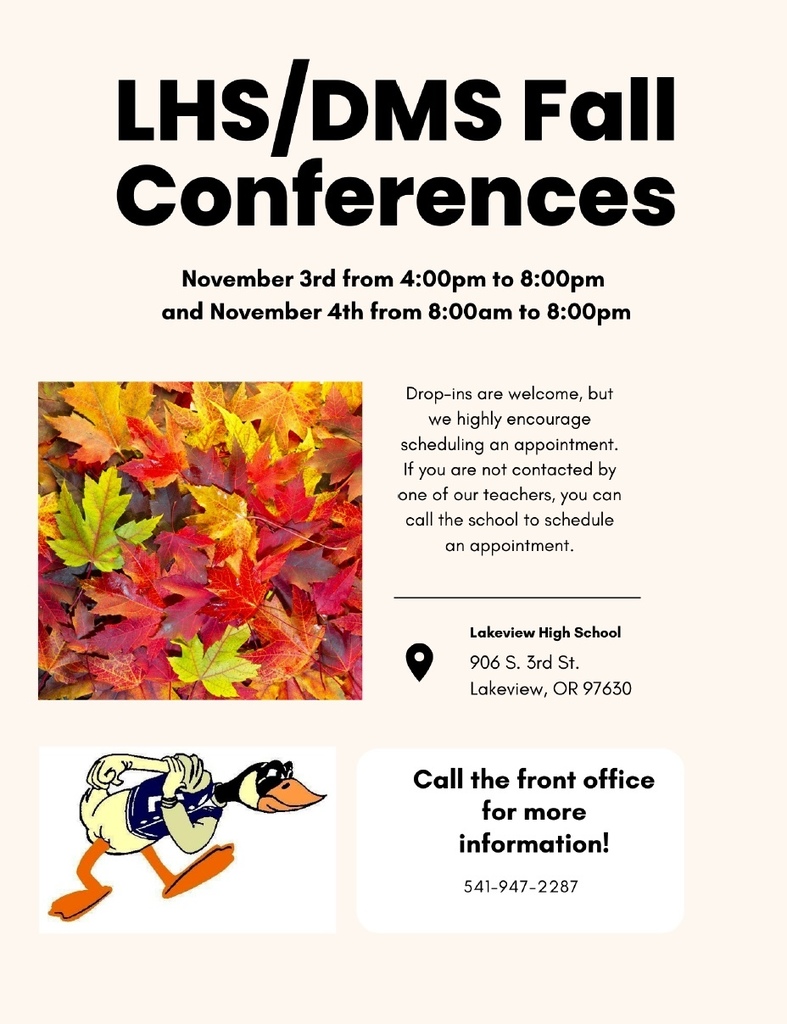 The football team has qualified for the state playoffs. They will be traveling to Kennedy High School on Friday. Kick-off is 7pm!

The Lakeview High School Honor Society and Bobbie's medical classes have teamed up to bring the American Red Cross Blood Drive to LHS again this year. We have a few spots still open on our schedule for the drive on Monday, October 31 and Tuesday, November 1. If you are interested in donating, contact Lisa at
shullanbergerl@lakeview.k12.or.us
or by phoning 541-947-2287. Donate blood and save lives!

Junior, Brandon Markus, represented Dr. Daly well last night at the "A Night at the Museum" event!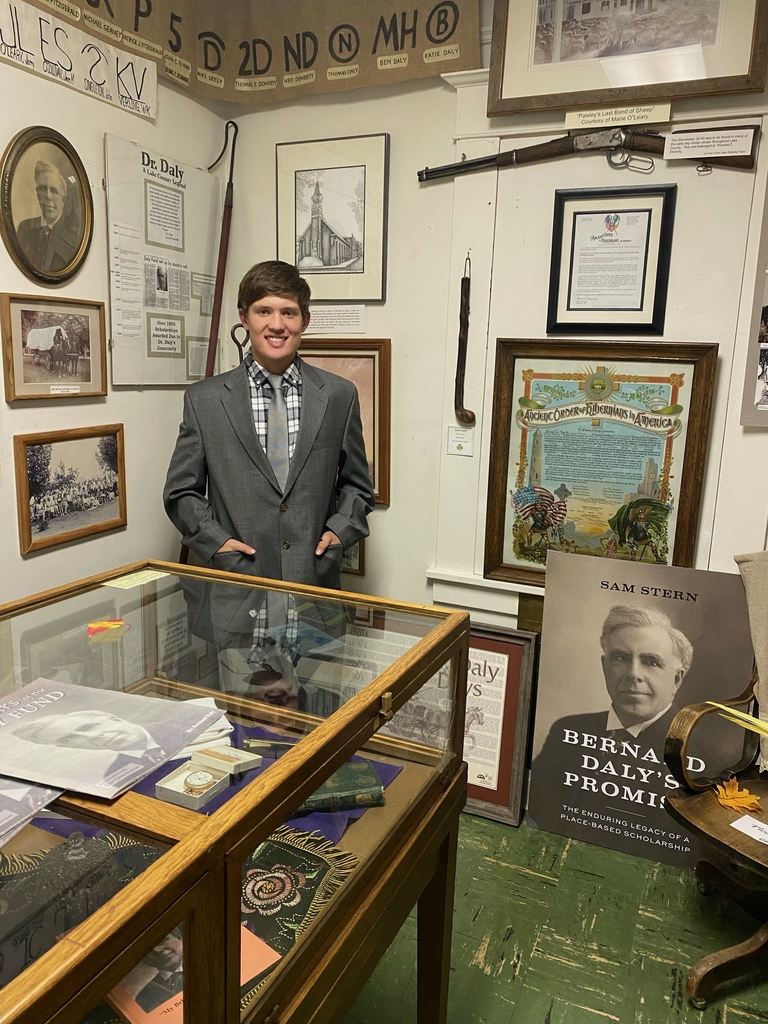 Good Afternoon Fremont parents, Our Character Strong trait for the month of September was RESPONSIBILITY!!!! I have attached pictures of our students who received this award at our PBIS assembly this morning, October 27th.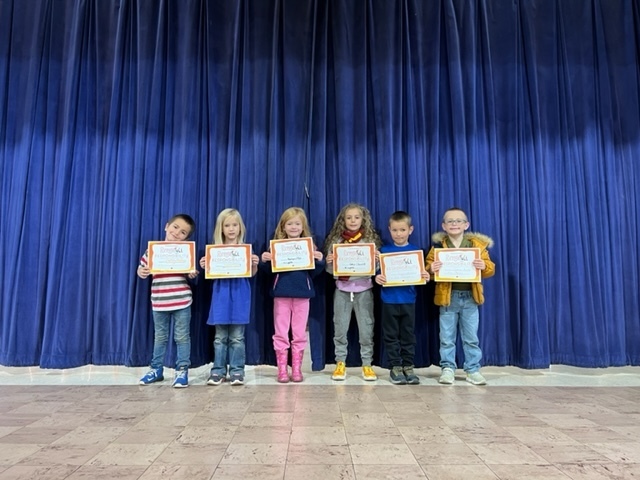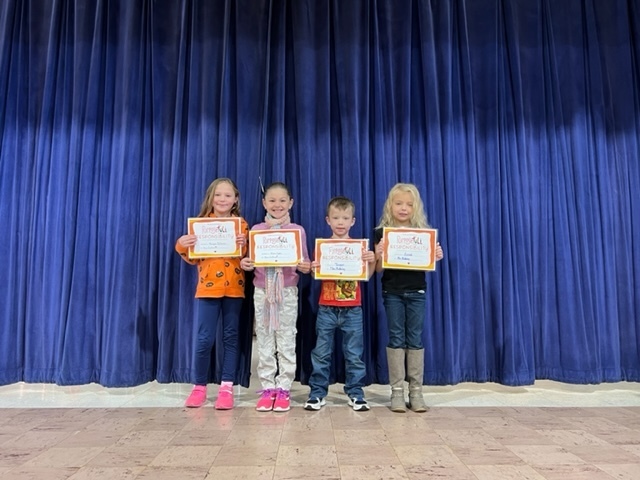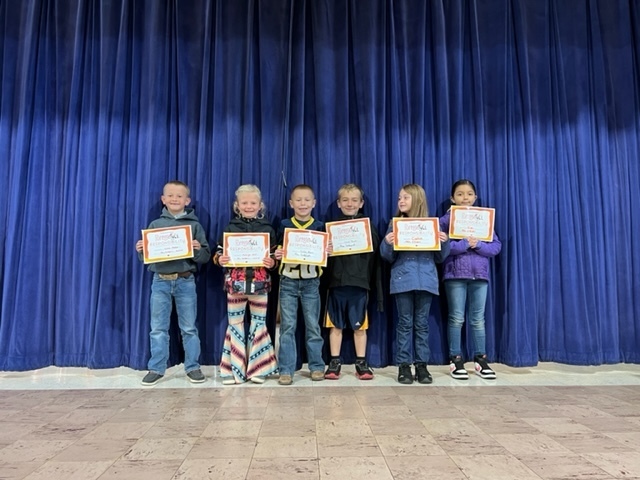 Many low-income families and individuals have not claimed Child Tax Credits or the Third Stimulus payment due to them. Families have until November 15, 2022 to claim the credit. Nearly 90% of children in the U.S. are eligible for the 2021 expanded Child Tax Credit (CTC), which provides up to $3,600 per child. Additional income like the CTC is associated with stronger educational performance, improved health, and reduced stress among kids in families with low incomes. Unfortunately, too many kids are at risk of missing out. You do not have to be tax experts to help! While the tax filing deadline has passed, families with no or low incomes can still file without penalty and claim the full CTC (or the remaining half if they received 2021 advance payments). Families have until mid-November to claim the credit on their own through the simplified filing portal, GetCTC.org/orschools. After that, families can still claim the 2021 CTC, but must file full tax returns. They have until April 15, 2025, to do so.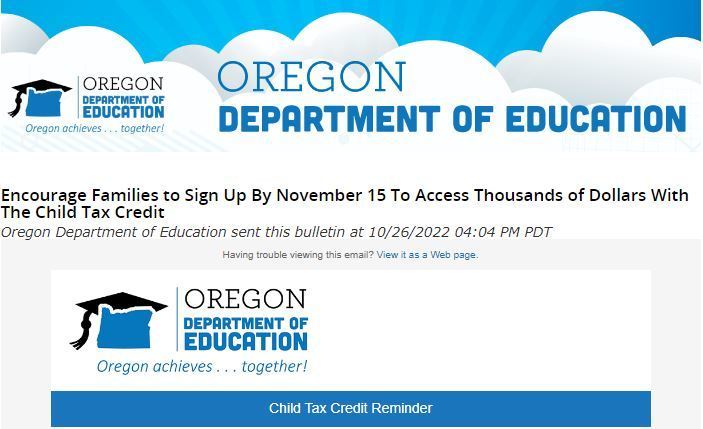 STATE PLAYOFFS! The girls soccer team has qualified for the state playoffs and will be traveling to Sisters on November 2nd. Game starts at 5pm. Reminder that tickets will be digital and they are located on the OSAA website. If you have any questions please call the high school.
Dear Parents, Please take a moment to fill out this survey. We value our parents and community members as partners in education. Paper copies will be available at your elementary schools during conferences if you prefer. Please use the QR code to complete your survey.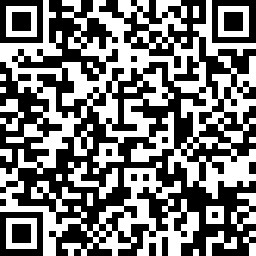 Thank you Heather Rivera from "Who What Wear" for getting our student closet organized. Look for a booth at conferences to learn more about how to donate! Ms. Hall's 9th grade AVID class will be running this as their community service project this year.