Incoming Kinder parents, I have attached the flyer for Kindergarten Camp that starts next Monday, the 8th! If you have any questions or concerns please reach out to Carlee at 541-947-2136 Thank you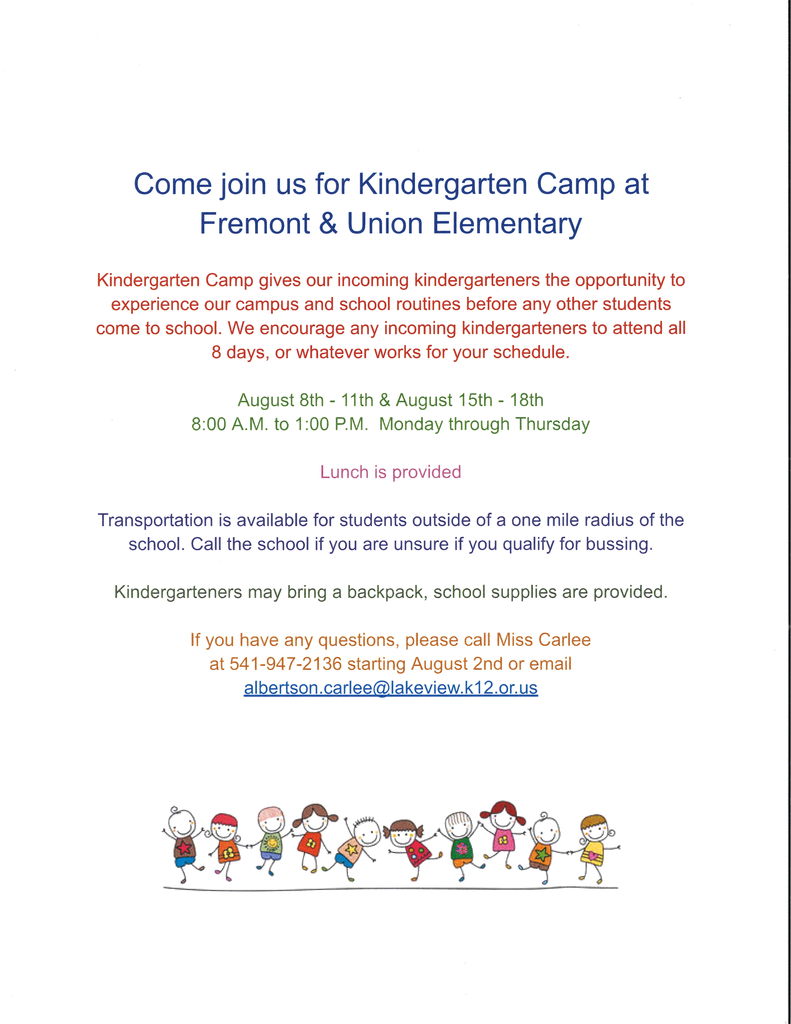 High School/Middle School Registration Schedule: Tuesday - 12th grade 9am-11:30am 11th grade 12:30pm-3pm Wednesday- 10th grade 9am-11:30am 9th grade 12:30pm-3pm Thursday- 8th grade 9am-11:30am 7th grade 12:30pm-3pm Friday- Lakeview Academy 7th-12th grade- call to schedule an appointment 541-947-2287 Reminder: Complete registration online before you come in. If you need your PIV number please call the number above!
We have had some construction going on in the LHS entryway! Even the Roberts had to wear earplugs! When you come for registration this week, check out our new check-in window as you enter the LHS building. Huge shoutout to our maintenance department for making this happen!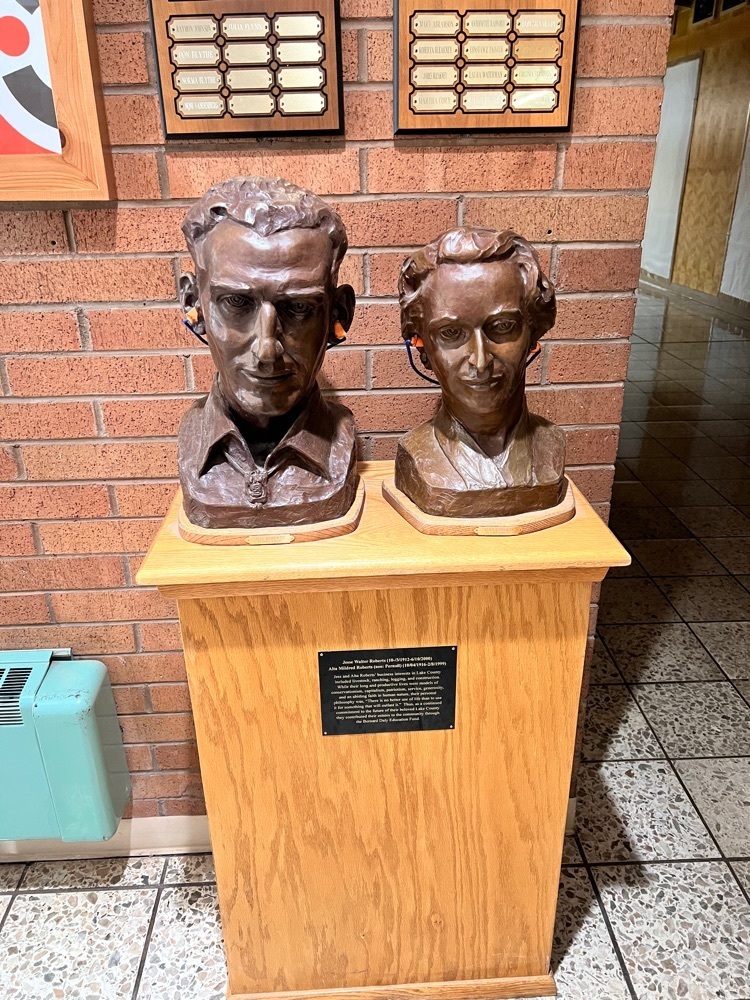 Good Morning A.D. Hay, Union and Fremont Elementary parents! Just a friendly reminder that registration opened this week. If you have not been able to register your child yet, please take the time to get that done. If you have any questions or need a computer, please reach out at 541-947-2553 or 541-947-2136. Thank you

2021-2022 YEARBOOKS HAVE ARRIVED!! If you ordered a yearbook, you can pick it up when you come in for registration the week of August 15th!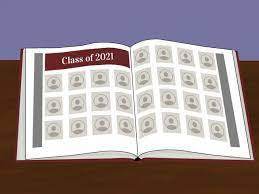 Attention LHS/DMS students and families: Online registration opens next Monday, August 8, 2022 for Lakeview High School/Daly Middle School. If your student is new to the district, please call our office at 541-947-2287 to make an appointment. Secretaries will be in the building starting Monday, August 8th if you have any questions or concerns. Students re-enrolling will be receiving a letter in the mail with a parent ID for registration. Letters will be sent out by the end of the week. Hope you are having a great summer!
Elementary online registration opens next Monday, August 8, 2022 for Union, Fremont and A.D. Hay. If your student is new to the district please call our office at 541-947-2136 or 541-947-2553 to make an appointment. Secretaries will be in the building starting Monday, August 8th if you have any questions or concerns. Students re-enrolling should have received a letter in the mail with a parent ID for registration.

Several student members of the Sources of Strength team received a $1000 grant recently and were recognized at the national level by SoS. Counselor Mrs. Harris nominated the team for their work district wide in reaching out to students of all ages and for presenting to various community groups. Elise, Makina, and Joshua share recognition with SoS adult leader Abby Finetti.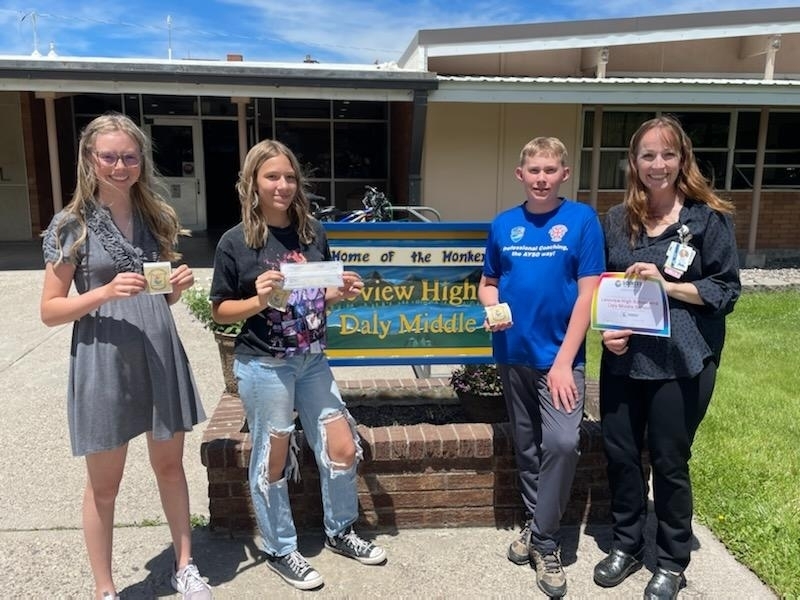 The Equestrian team representatives that qualified for regionals did a great job last weekend. Kaydyn K placed 6th in the keyhole competition in Moses Lake, Washington. Basil V earned 4th in both steer daubing and break away roping. Great season, you two, and we look forward to another one next year.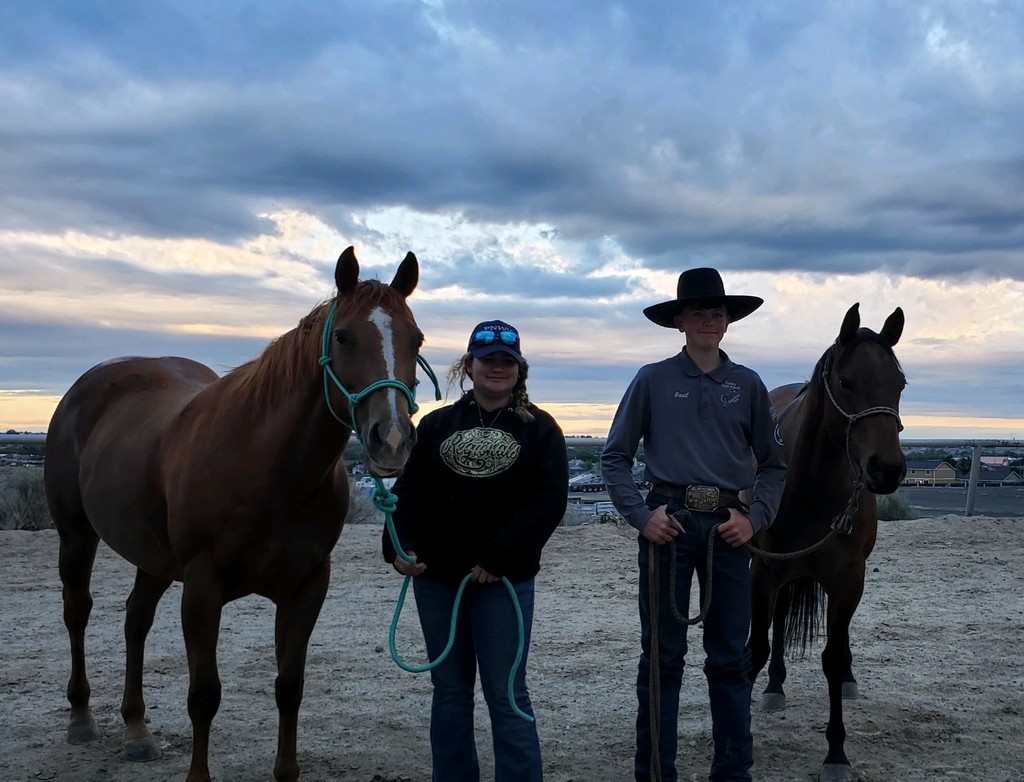 Photos from the state softball champship are viewable online at:
https://www.4nsp.com/photosaction.aspx
Navigate under OSAA Events to OSAA softball, then select the 2A/1A game, then Lakeview vs. Grant Union to see the selection.
Swimming pass information for all LCSD7 students!!!!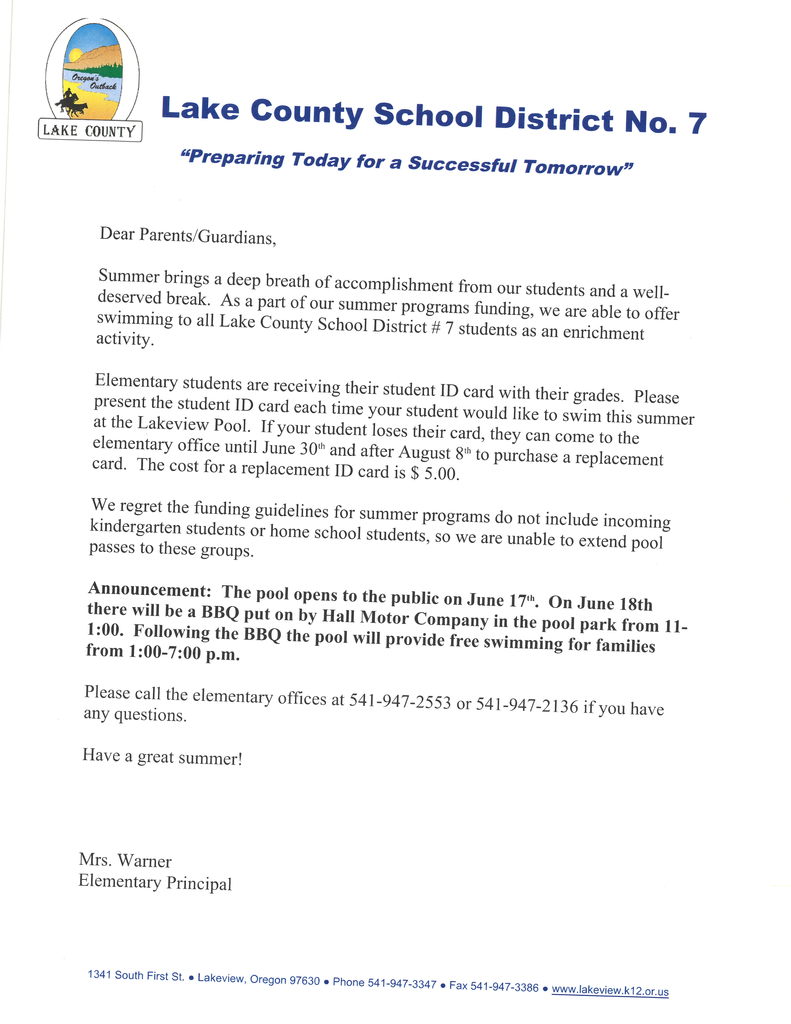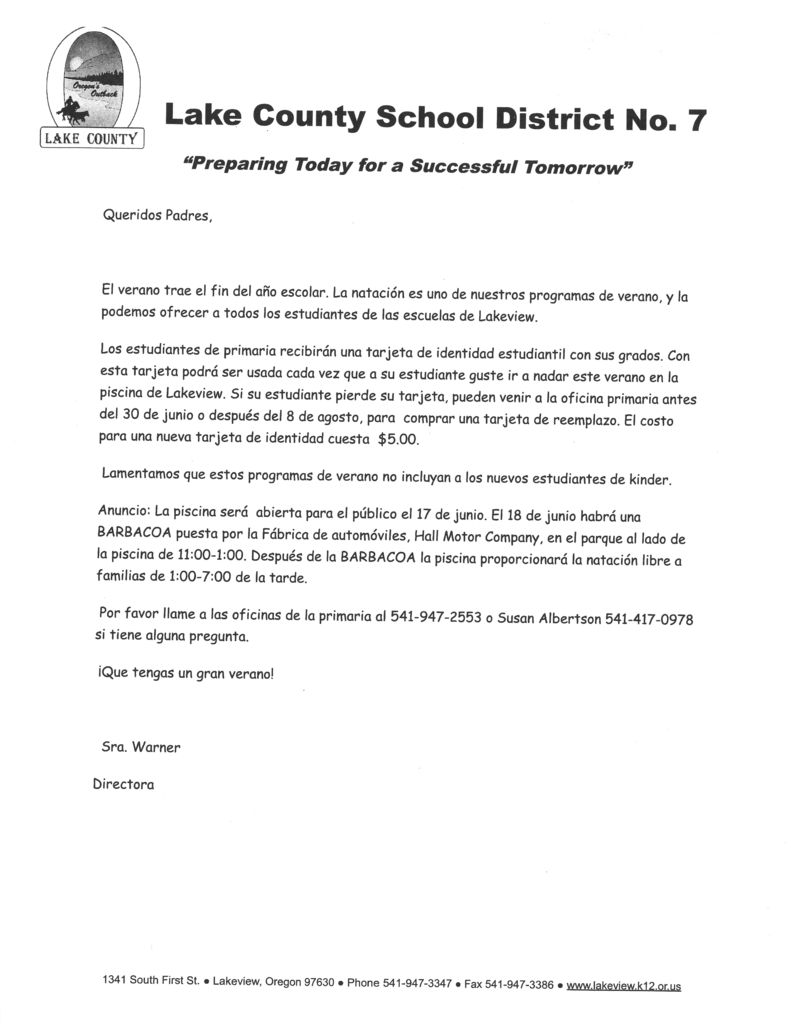 A big shout out to Marcie Wade from KORV and the whole community for helping Aden Nielsen, Jimmy Kosbiel and Elizabeth Gardner out for their once in a lifetime band trip to Europe! We cannot thank the community enough!

Today is graduation day!!! Just a few reminders to make today as successful as possible: The graduation parade will start at 9:15 this morning. A visual of the parade route is part of this post, for your reference. Doors will open at 10:00am for the graduation ceremony. Seating is first come, first served, but we don't have ANY restrictions this year and tickets are not needed! The ceremony will begin at 11:00am in the LHS Gym. Hope to see you all there and a huge CONGRATULATIONS to our graduating class of 2022!!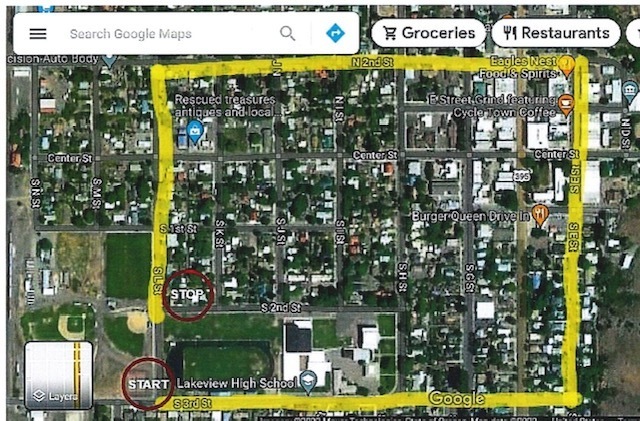 For tickets to tomorrow's state championship softball game with Lakeview vs Grant Union, go to
https://www.osaa.org/shop/tickets
, then click on SOFTBALL, then click on 2A/1A, and hit the Get Tickets button. General Admission tickets are $12 and Students are $7. Let's get a crowd to Eugene to support our Lady Honkers on their title run!!
Come support the softball team as they leave Lakeview tomorrow headed for the STATE CHAMPIONSHIP! The bus will roll by Ace Hardware and the Elks Lodge around 1:30. Come get loud and wish these girls the best.
Have you noticed the awesome flowers in the town planters? The LHS/DMS horticulture classes put the skills they've learned throughout the year. Great work!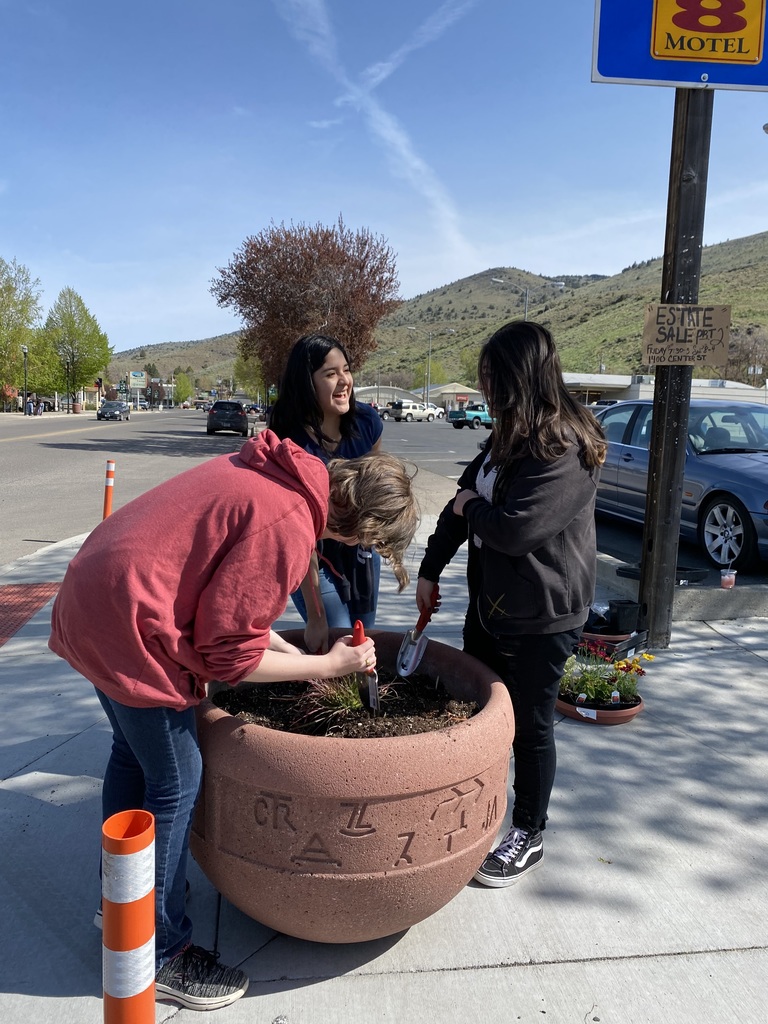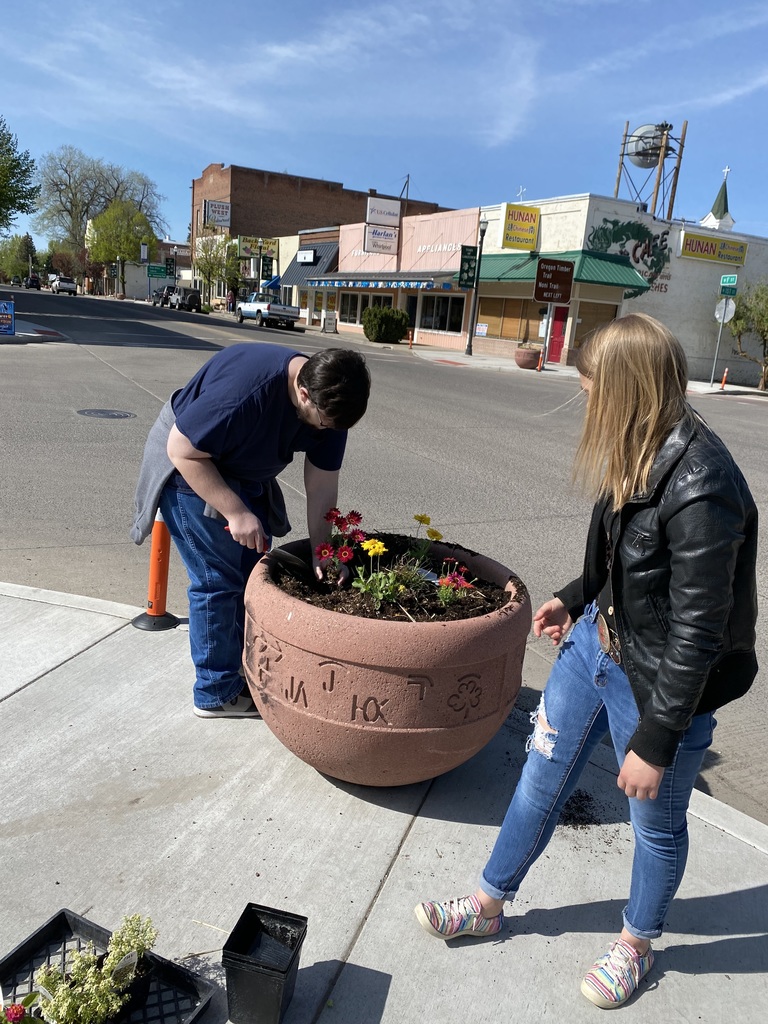 ATTENTION SENIORS AND PARENTS/GUARDIANS: The departure time has changed for tomorrow's (6/2) senior picnic. Students will need to be at school by 8:15am to depart by 8:30am. Thank you all for your flexibility! Have a great day!

In an effort to support the families and students who may be traveling to the state championship softball game on Friday, Friday morning's mandatory graduation practice has been moved to 8:00am. This practice is required for all students who walk in the graduation ceremony on Saturday, except for students on the softball team excused for playoffs. Graduation practice will immediately follow the Father's Breakfast (7:00am breakfast) and will run from 8:00am to 9:30am Friday morning. Thank you.

Over the weekend, Anna Moss and Laura Goeres attended Music in May at Pacific University! They had the opportunity to work with professors from across the country and performed with high schoolers from Oregon and other neighboring states. Great work girls!