It's a WHITE OUT tonight for the boys' and girls' basketball games against Douglas. Come out and support your Honkers and dress in white! Games begin at 3 p.m.
It's finals week ! It's Winter Spirit Week ! It's the week of our big game against Sutherlin! It's a great week to be a Honker!

Mrs. Bauer's 7th grade Social Studies classes had a fun day learning about Lunar New Year today!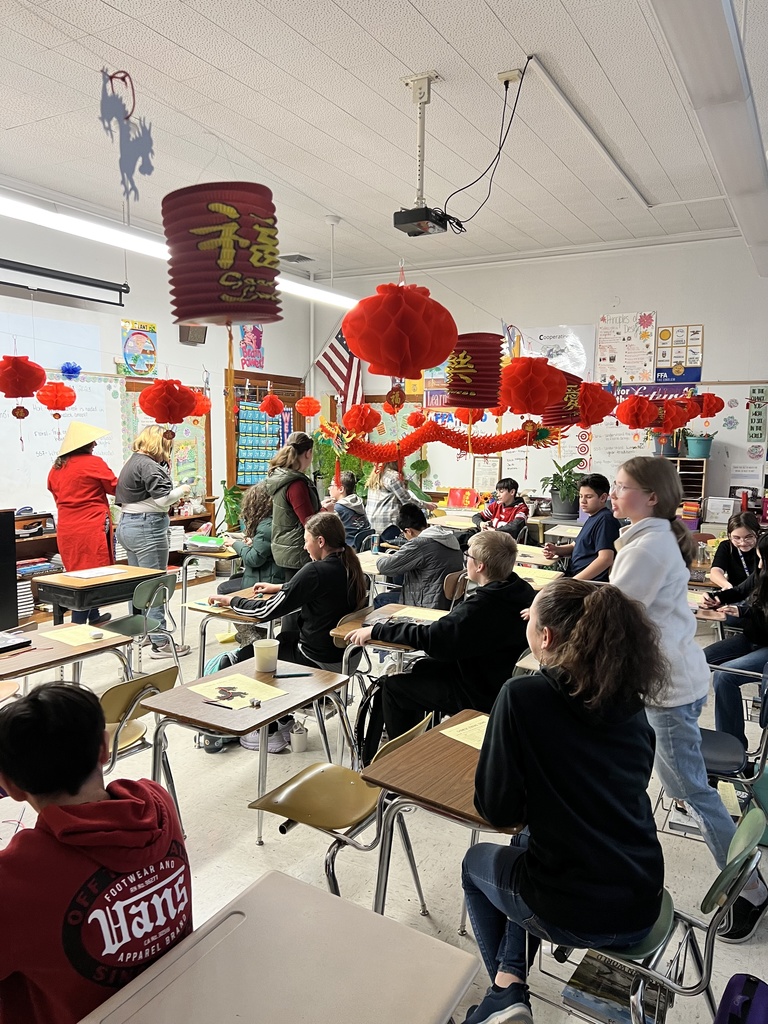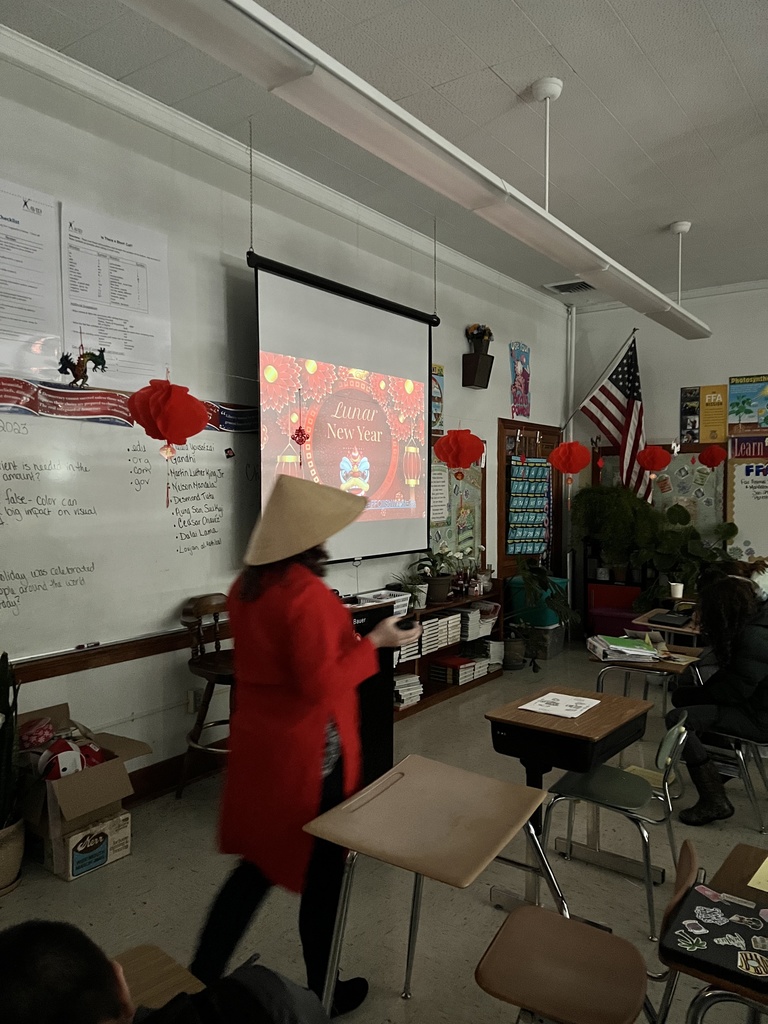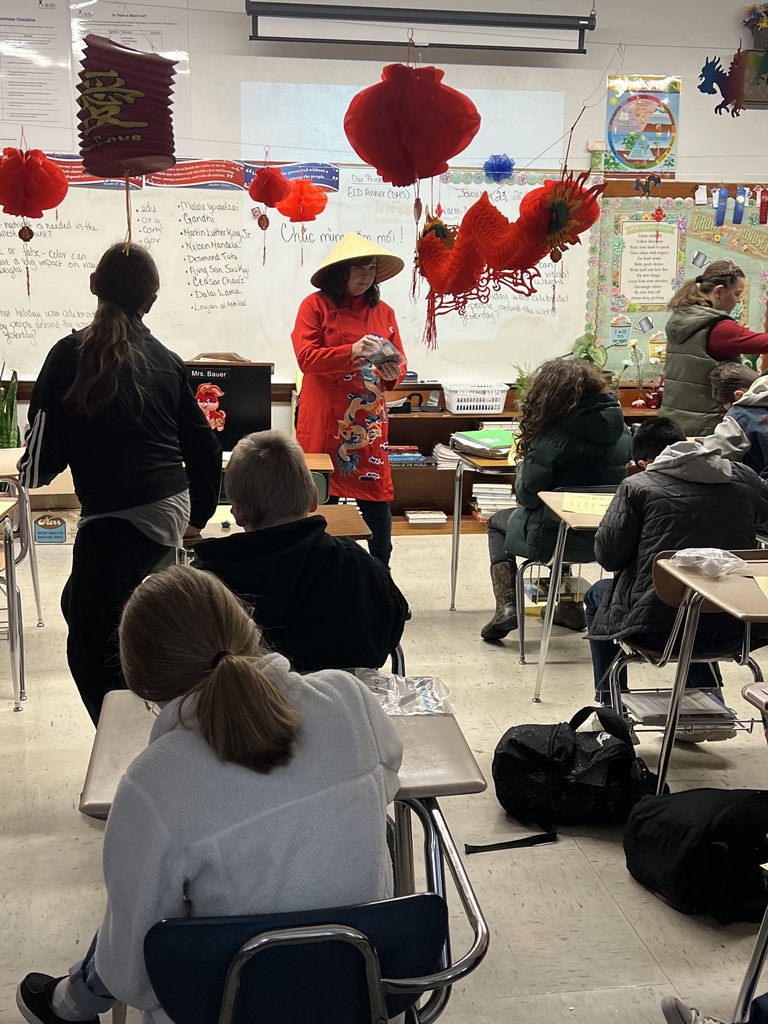 The middle school Wrestling team wrestled at the Hines and Jay Winn Memorial Tournaments this past weekend. Friday at the Hines tournament Austyn Dolbear, Eli Cook, and Elijah Havely all placed first! Riggs Lym took second, and Nate Zendejas took fourth. Saturday at the Jay Winn tournament Austyn Dolbear, Eli Cook, and Elijah Havely took second. AJ Dolbear took third.
NFHS and now OSAA are recognizing ESports as an important avenue for reaching students and getting them connected to school. A parent of an ESports participant stated "It's important to me that PlayVS and anyone else involved in launching this program, truly grasped how much it means to me. It has truly changed my son's entire academic trajectory." LHS is now working on launching its own Esports Team as part of the PlayVS league, an official partner of NFHS. Please contact Mr. Bowers or Mrs. Young for more information.
https://help.playvs.com/en/articles/4919246-parents-guide-to-high-school-esports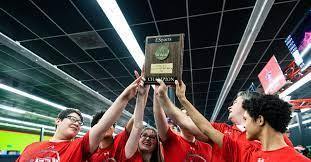 Lakeview FFA Drive Thru BBQ tickets are now on sale until February 22nd. $15 for a Tri-Tip Sandwich, Potato Salad, Chips and a Drink. $50 for four meals! Top 3 FFA members who sells the most amount of tickets will earn a $20 Gift Certificate for High Desert Coffee Co. Find an FFA member or contact our advisor, Kaylie Wright for tickets. (541) 602-0157
wright.kaylie@lakeview.k12.or.us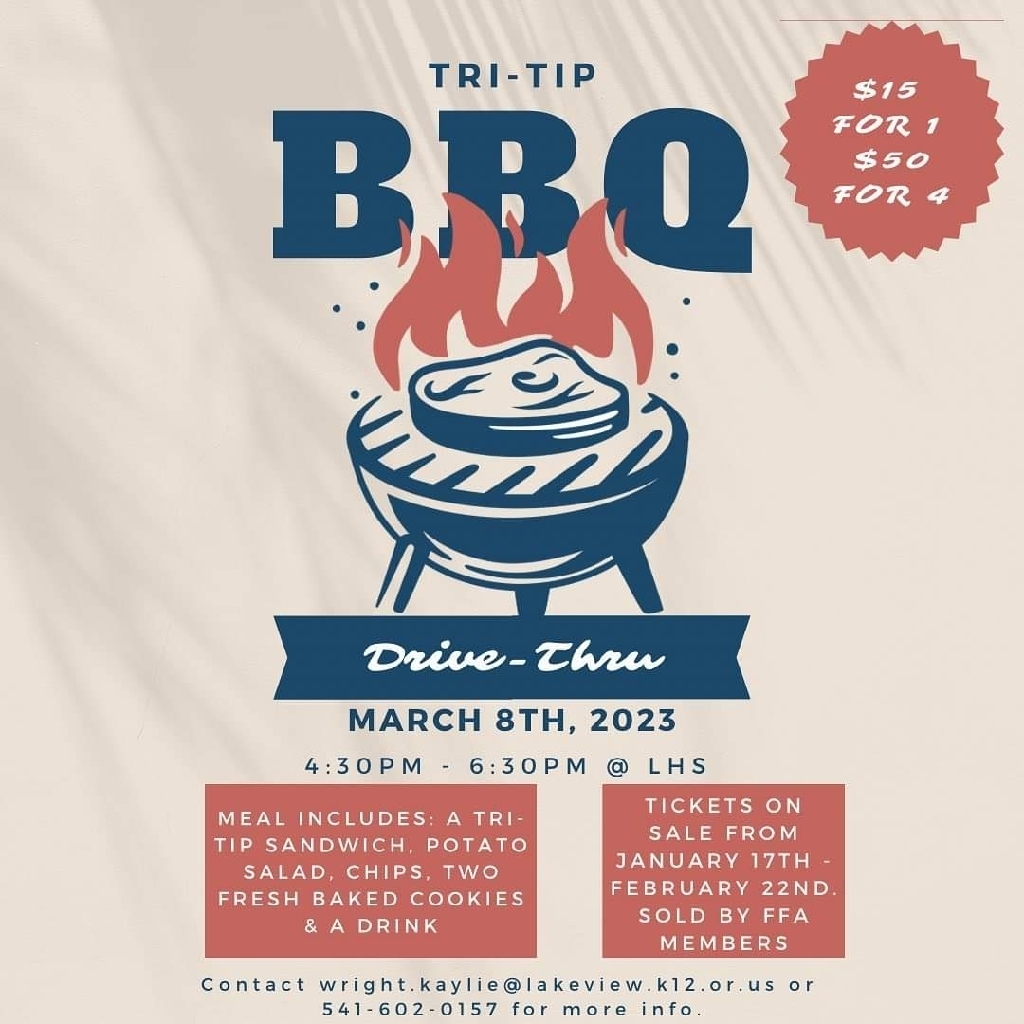 LHS has some new additions to our crew. This week students are seeing what it is like to care for a baby full time.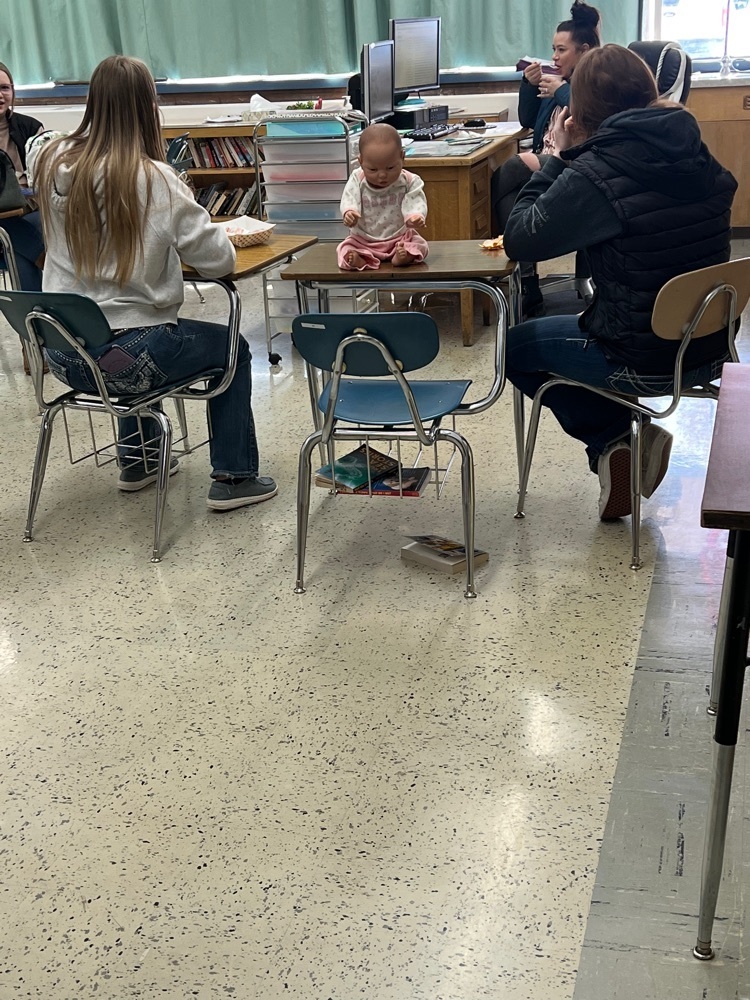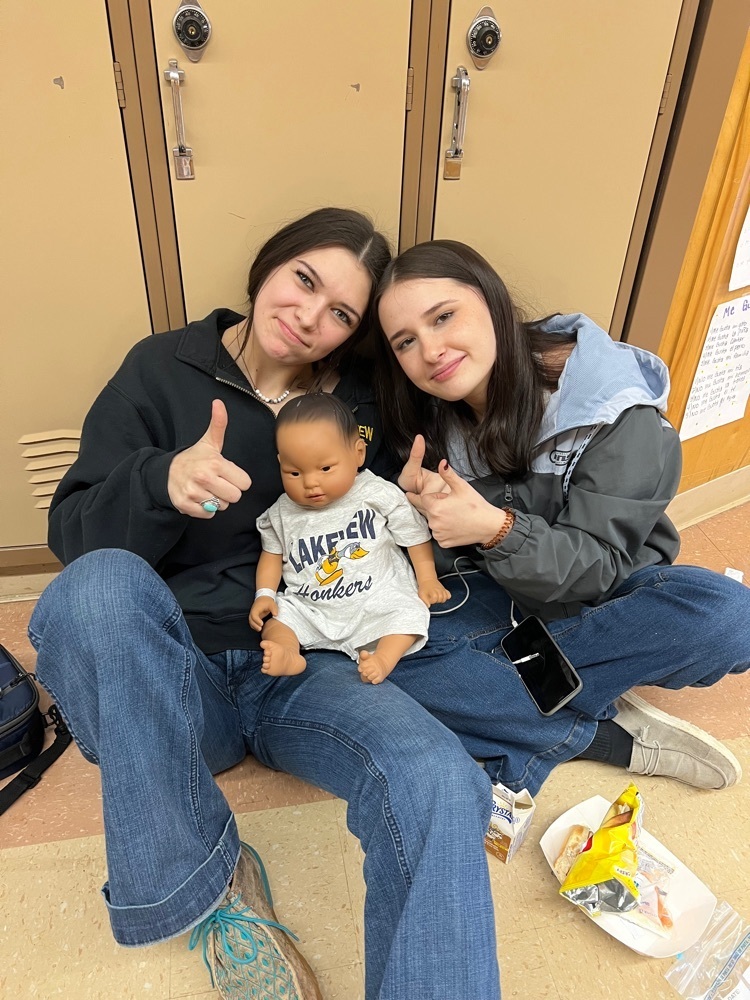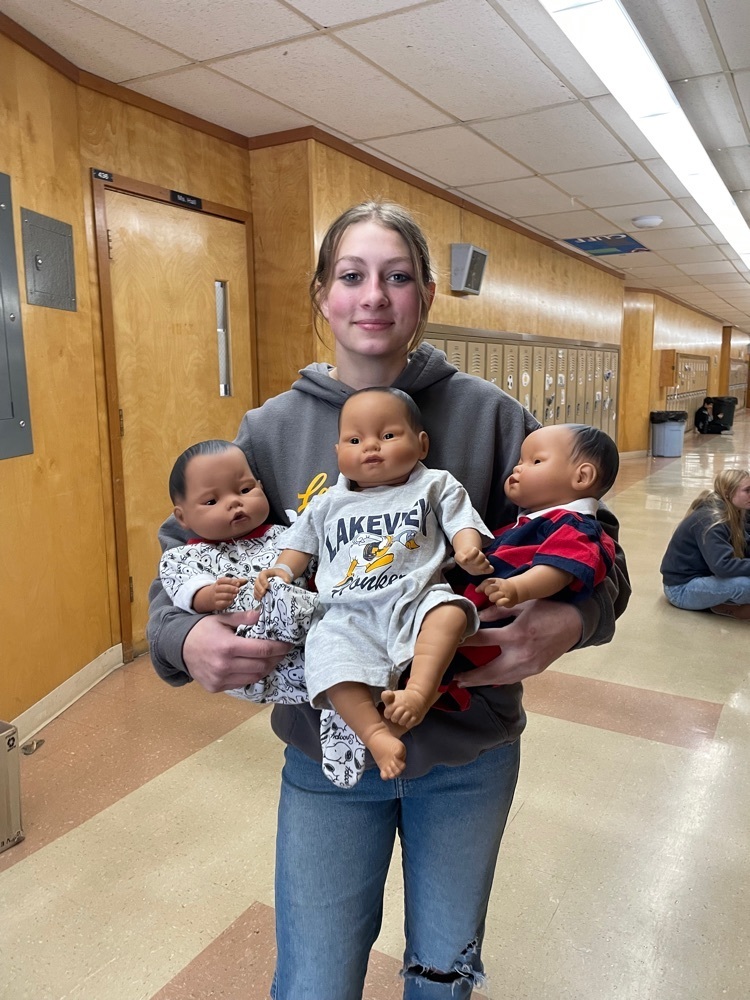 On January 18, at the LHS basketball games, Desert Cruisers representatives Sammy Sharpe and Tom Lightle presented the Booster Club and LHS athletes with a check for helping with the destruction derby. The money made will go directly to support athletics and activities for grades 7-12 in the district. Accepting the check are wrestler Wyatt Julian, softball players Raven McLain and Jaila Jackson, and basketball players Ty Duarte, Matt Finetti, Tommy Gallagher and Skyla Samples.

Our AVID 7 class did speeches last week! They researched Martin Luther King Jr. and spoke for 2-3 minutes about his life. We are so proud of these students!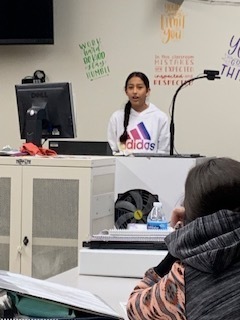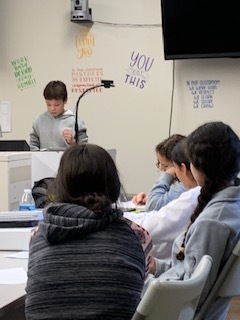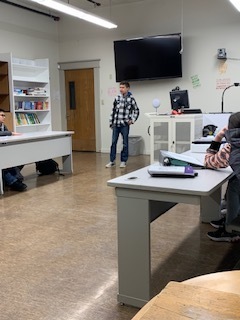 Come out to wrestling tonight it is also Senior Night!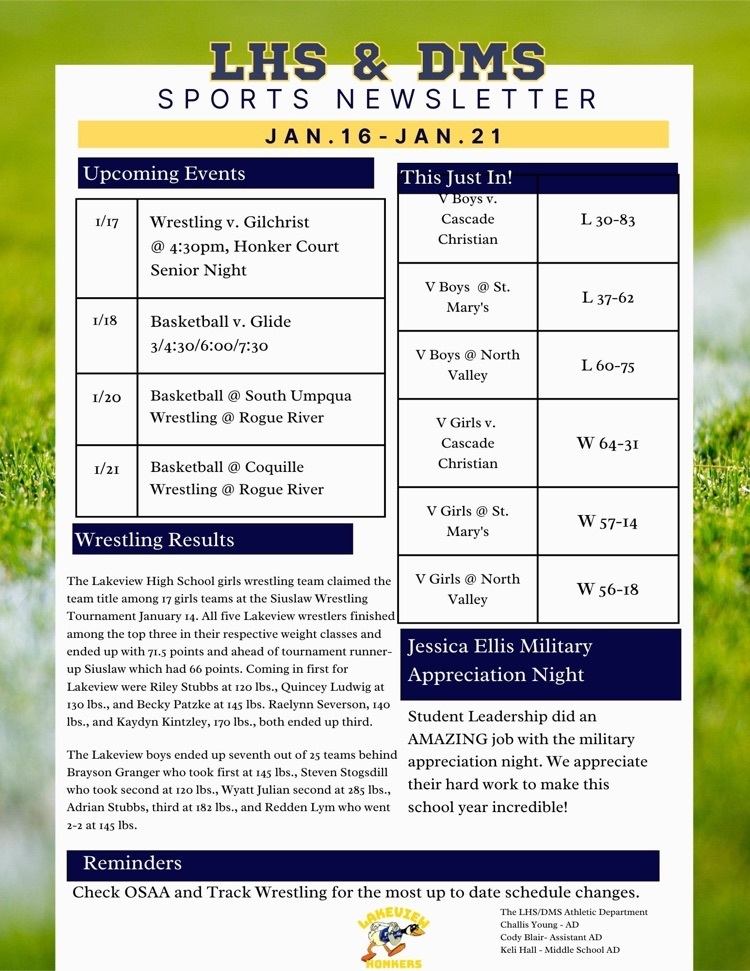 Tuesday January 17 the Lakeview High School wrestling team will be hosting Gilchrist. Wrestling will start at 4:00. We will honor our senior wrestlers during the event. Please come out and support these great student-athletes.
Thank you to Lakeview High School's Construction class for making a scorekeeper table for the LHS Gym! Be sure to check out the new table at our next basketball game! Go Honkers!!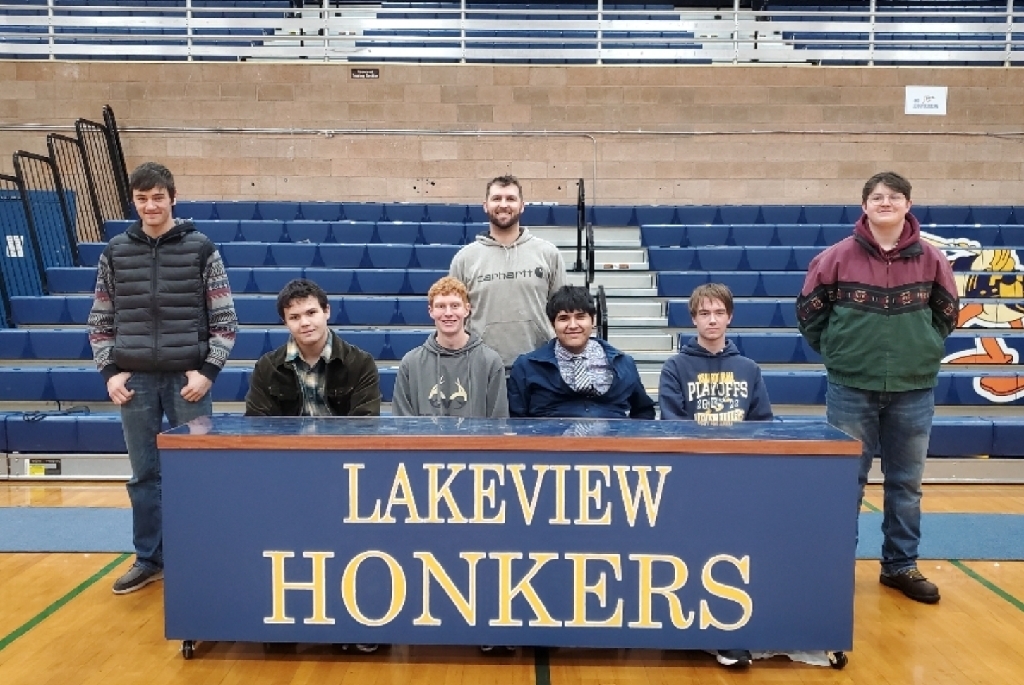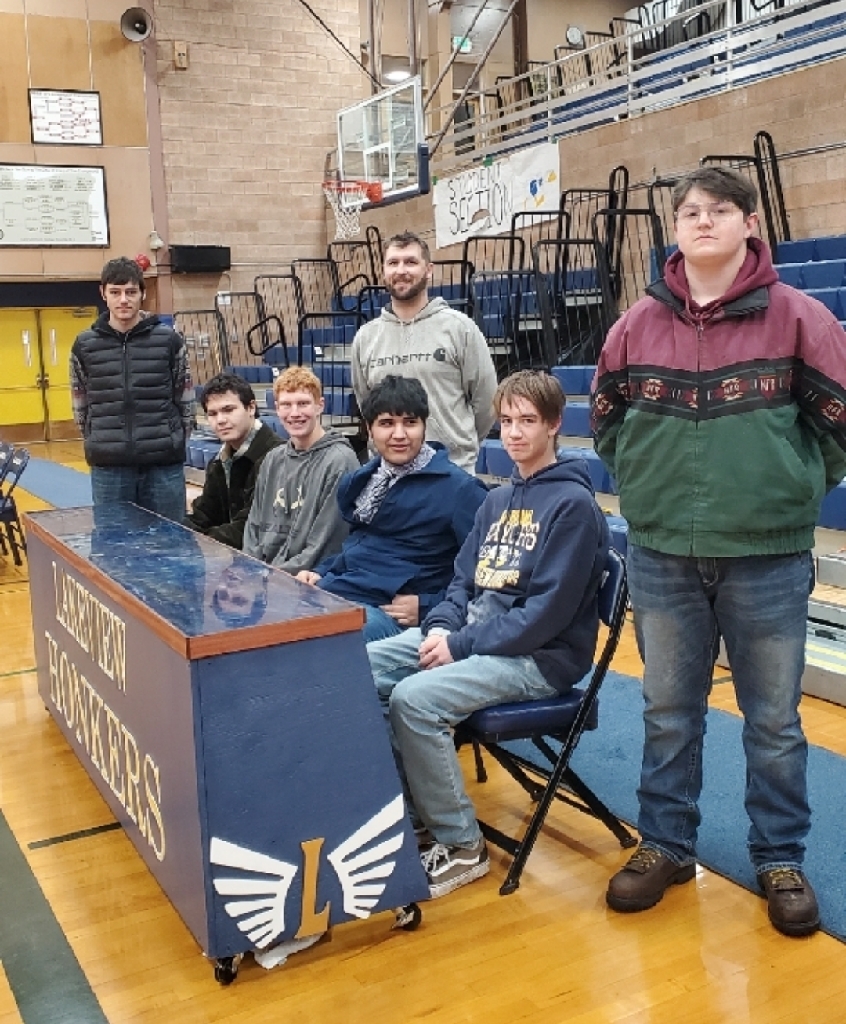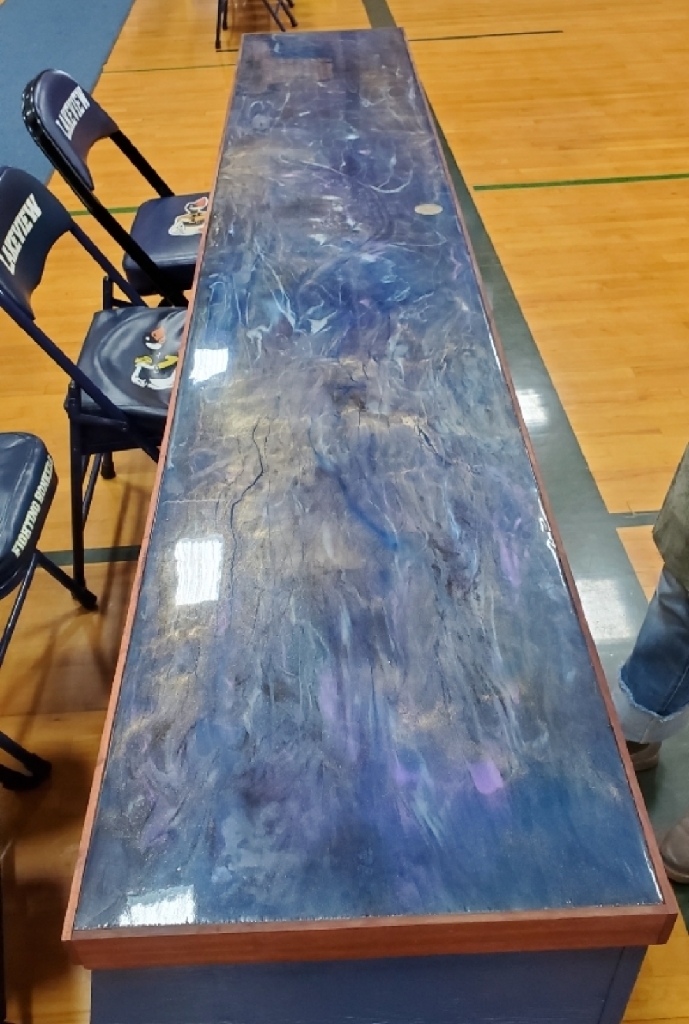 IMPORTANT ANNOUNCMENT! Tonight's JV games are canceled, they are unable to make it here due to an accident. Varsity games will still go at 6:00 p.m. and 7:30p.m.! We hope to still see you there at 6 p.m.!

Our new teacher, Ms. Jessie May Pletchaty, did a cool project today where students built cells out of candy!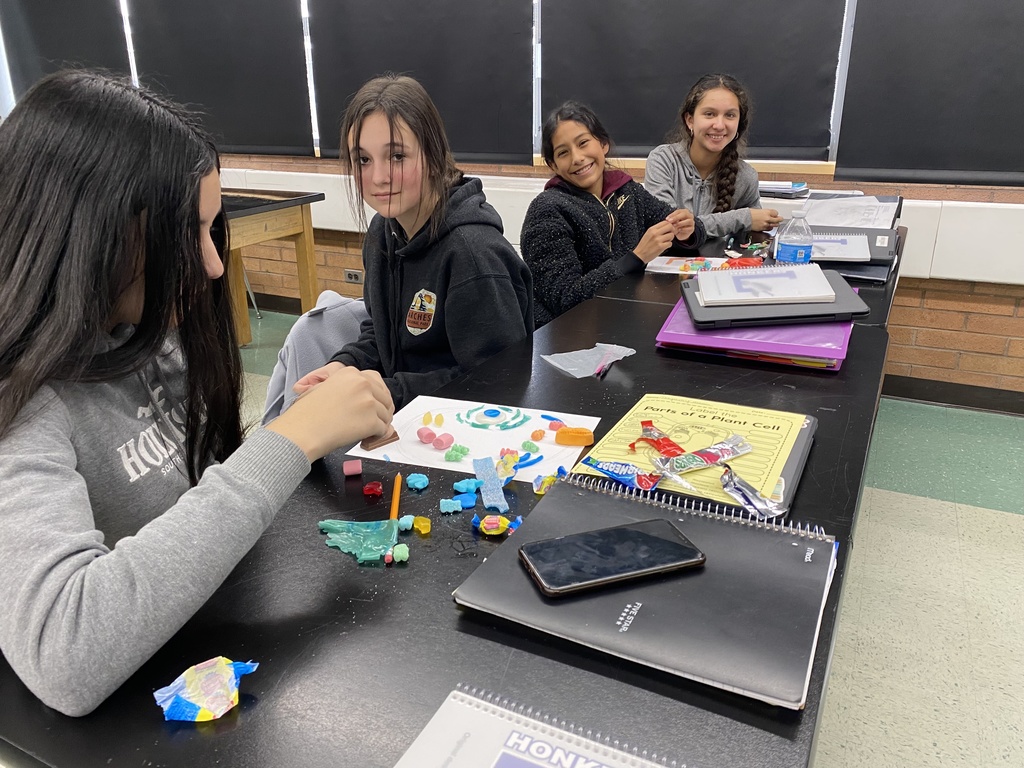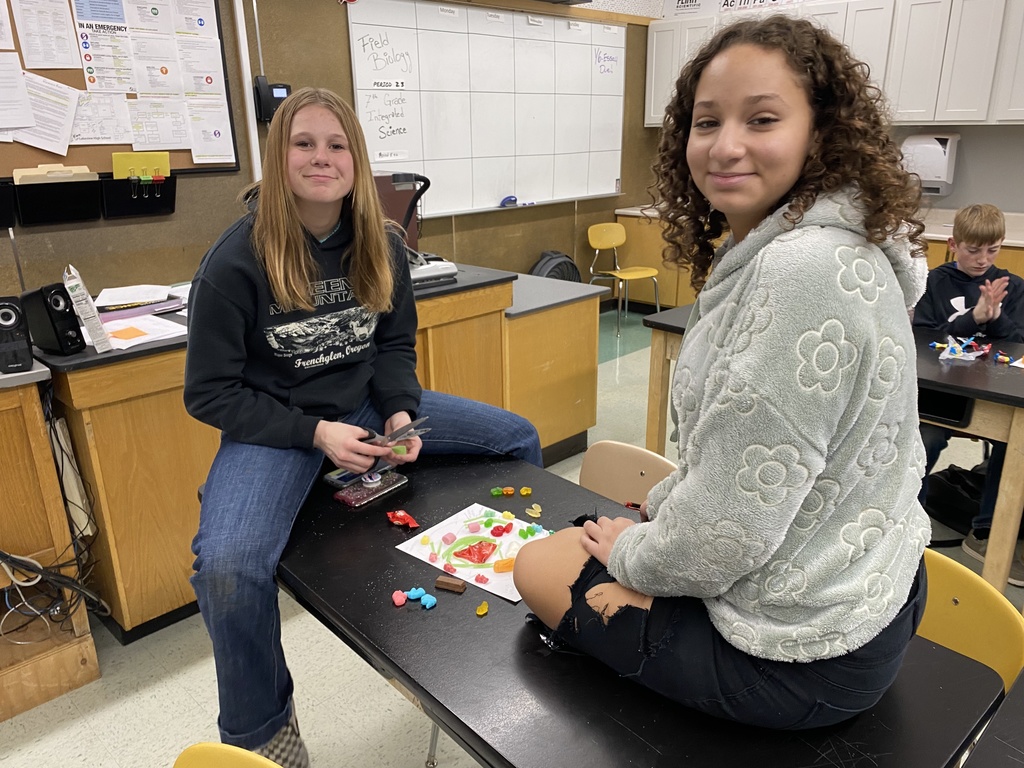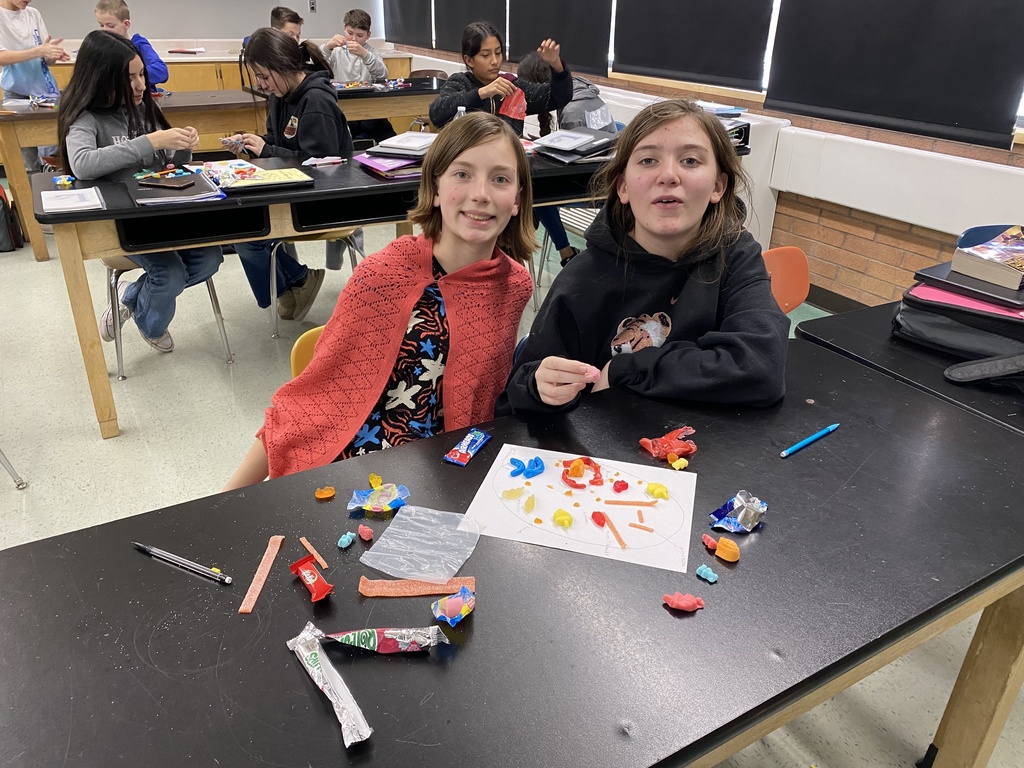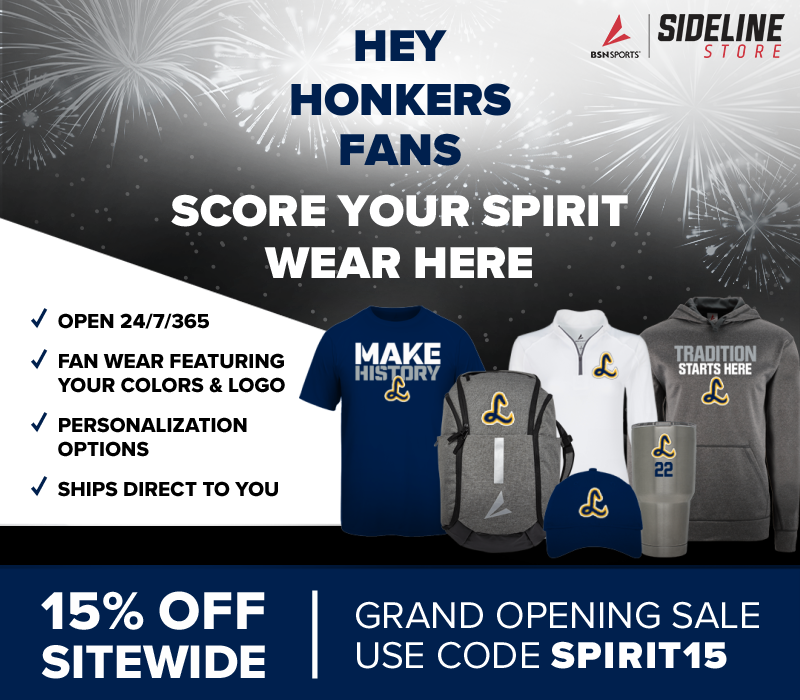 The Jessica Ellis Military Appreciation Night is finally here! To show our appreciation, all veterans and current military men and women will get into the Wednesday, January 11 basketball games for FREE! Games start at 3 with the jv girls, then a 4:30 jv boys game, followed by the varsity girls and boys. Come in red, white and blue to support our military! See you there!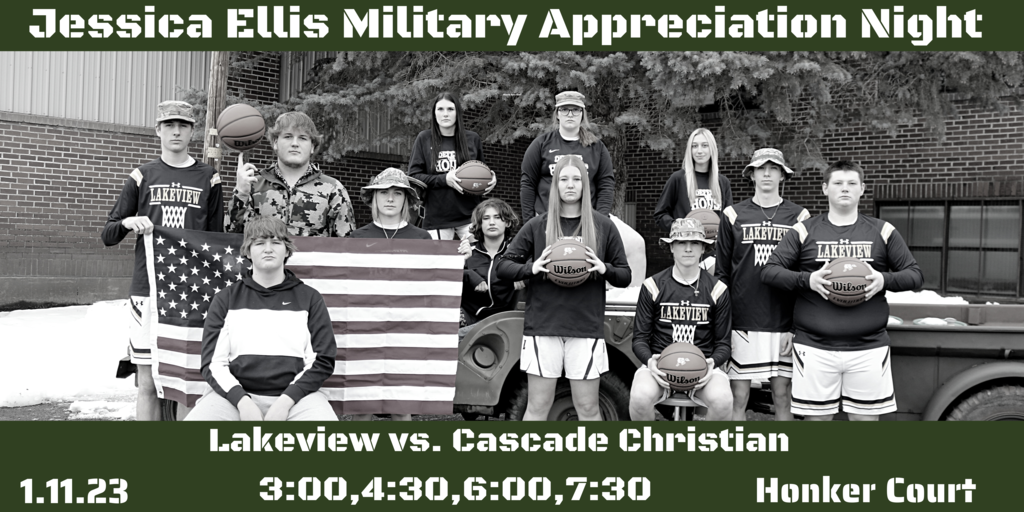 We hope to see everyone at the Jessica Ellis Military Appreciation Night this Wednesday! DMS Girls Basketball is kicking off thank you to Coach Buddy Kness and Coach Kenny Winebrenner for dedicating their time to our athletes! GO HONKERS!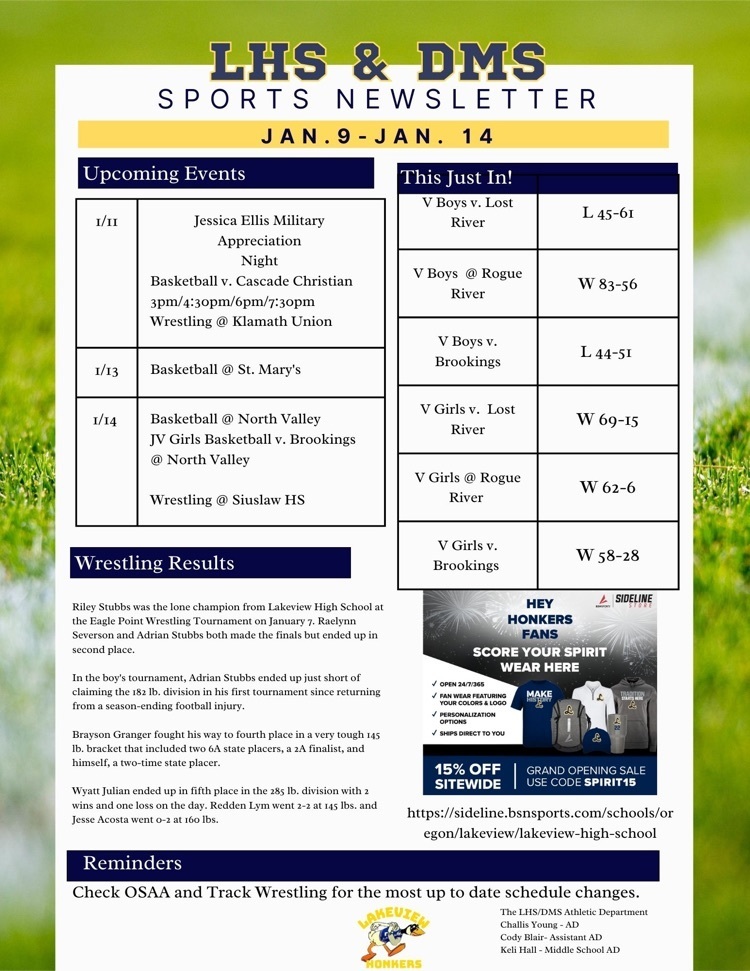 Honker fans are the best! At last night's basketball games, the student council did a 50/50 fundraiser to benefit the Jessica Ellis Scholarship Fund. The winner, Sybil Clark, donated her half back to the scholarship!! HONKER FANS ARE THE BEST!

Due to circumstances out of our control, we have had to reschedule the Friday, January 6 home games and therefore, we are rescheduling our Jessica Ellis Military Appreciation Game. The new date will be on Wednesday, January 11. Game times are 3:00, 4:30, 6:00 and 7:30. Join us to honor our current members of the military and all veterans. We are still gathering photos so be sure to get those to the LHS office soon. A 50/50 will be held to fund our Jessica Ellis Scholarship. See you in your red, white and blue! Go Honks!
Welcome back to school Honkers! We are kicking off our first league games on Friday away and Saturday at home! Check out our new store where you can select any sport/club of your choice to customize your clothing including FFA, Sources of Strength, Student Council, and more! Shout out to Cody Blair for making this come to life.
http://sideline.bsnsports.com/schools/oregon/lakeview/lakeview-high-school