What a weekend for Honker sports! Thank you everyone for what you have done to support our student athletes this year. Our Lady Honkers won big at home vs Coquille. They head to Pendleton as part of the top 8 teams in the state to compete for the 2A title next week. Lakeview plays Thursday vs Central Linn. Our wrestling team did very well in the state tournament in Culver. Brayson earned a 3rd, Wyatt a 2nd place, and Morgan repeated as state champion. Congratulations!
Fifth grade was visited by the legendary fiddler, Terry McClain, this morning in music class. Mr. McClain joined us as a special guest during a rehearsal for our Irish Days parade performance. We are honored to have him play with us for this special event!

Lake County School District #7 is looking for a Secretary I for the LHS/DMS schools. The projected start date - To begin training ASAP. FTE 1.0. Shift Hours: 7:30 AM - 4:30 PM. Hourly Range: $17.23 - $18.54.This position is OPEN until filled. Special Qualifications: High School diploma or equivalent Two years' experience with modern office procedures, practices and equipment Multi-phone systems, Microsoft Office, Exel, LBL, iVisions Considerable knowledge of business English, spelling, and communication and mathematical skills Rapid and accurate typing skills (min. 50 wpm) Ability to interact with the public tactfully and courteously and work cooperatively with other employees Reliable and Dependable Maintains confidentiality High Level of integrity Maintains professional and ethical behavior CPR / First Aid certification
The Wrestling team is off to the State Tournament in Culver. The team got sent off with a community escort and a hall lap with the students cheering them on. Lakeview has five qualifiers and looking to bring home some hardware!! Go Honkers!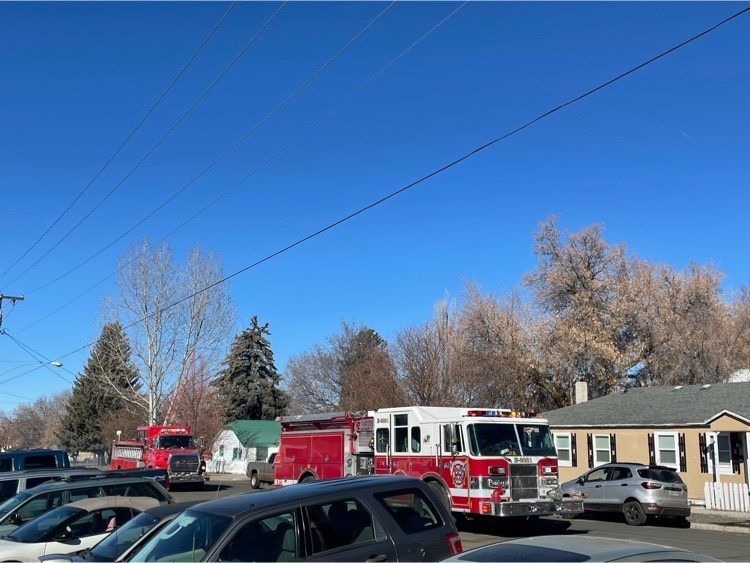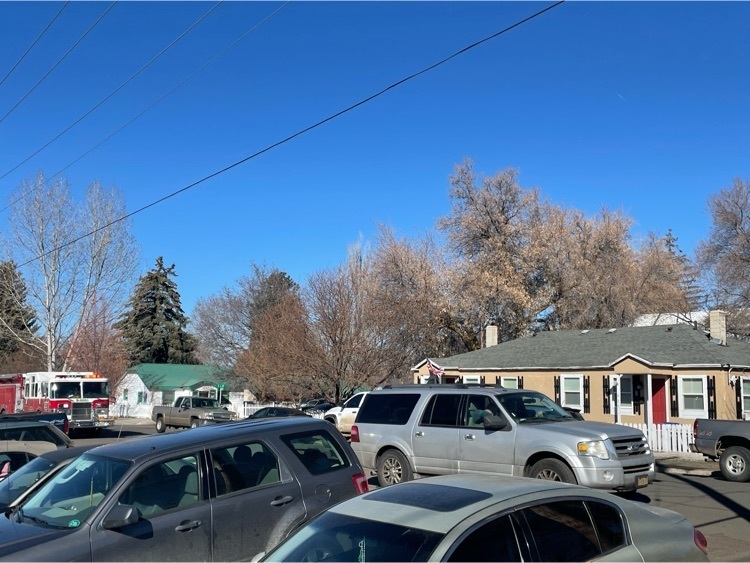 For Honker fans interested in purchasing "all-session tickets" for the basketball tournament in Pendleton, beginning this afternoon (Friday), all-session passes will be made available through HomeTown ticketing . Individuals will process their transaction and the OSAA staff will leave a physical ticket(s) for them at will call at the event (Convention Center). The deadline to purchase "all-session tickets" for Pendleton is Wednesday, March 2 at 8am. After that date the ability to purchase all-session passes goes away and fans will have to purchase each game individually.
www.osaa.org/tickets

February 24, 2022 Dear Parent(s) or Guardian: It is with sadness that I inform you of the death of Carol Ramsey, a beloved teacher in our school. At this time no service is planned. Students will have varied reactions to the death of a teacher. Any reaction is normal in the grief process and can range from withdrawal, to crying and anger. I encourage you to openly discuss with your child their reactions and feelings. Counseling services have been made available to students today and will continue to be available throughout the following weeks and longer, if needed. Mrs. O'Keeffe will be in Mrs. Ramsey's classroom for this week and part of next week. We will do our best to create the most consistent and stable learning environment for your student. We are here to support your student grieve and move forward. If you would like to request counseling services for your student, have any questions or concerns, please don't hesitate to contact me at 541-947-2553. Sincerely, Mrs. Warner, Elementary Principal

Tickets for the girls home basketball playoff game on Saturday at 2pm vs Coquille are $8 for adults and $5 for all students. Booster season passes and student ASB cards are not accepted for OSAA sponsored state playoff games.

A message from the OSAA regarding our home playoff game Saturday: "Cheers, comments, and actions shall be in support of your team, not directed negatively at one's opponent or at contest officials. Spectators shall not be permitted to use vulgar/offensive or racially/culturally insensitive language, single out players by name, number, position, etc., or create a hostile environment disruptive to the game. Those violating or threatening to violate the spectator conduct expectations, may be ejected from the premises." Thank you Lakeview Honker fans for supporting not only our team but Coquille as well. We plan to be great hosts and to recognize their girls team's accomplishments too by showing grace and respect in our cheering and, hopefully a Honker win. With a win, our girls team will travel to Pendleton to play in the 8 team state tournament bracket starting next Thursday.

It's time to start dodging wrenches! The annual LHS Honor Society Dodgeball Tournament is scheduled for Tuesday, March 8 at 6 p.m. at Honker Court. We would like a full 16 team bracket and will guarantee each team two games. There is no cost to have a team and spectators pay $1.00 each. Concessions will be open. Remember the 5 D's of dodgeball: Dodge, duck, dip, dive and dodge. See you there!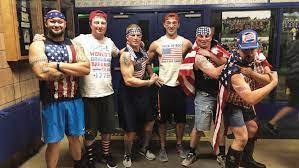 Parents and guardians, our Yearbook class is in need of some photographs of specific groups. If you have any pictures of DMS sports (volleyball, girls basketball, boys basketball, wrestling), the Ski Team in action on the hill, and our OHSET (equestrian) team in action, please send them to our Yearbook teacher Ms. McPherson at
mcpherson.lorianne@lakeview.k12.or.us
. Alternatively, you could drop them off on a flash drive, too. Thank you.

Congratulations to our high school girls basketball team! They will host a state playoff game Saturday, Feb 26 at 2pm vs. #10 Coquille. If you're not headed to Culver for the wrestling tournament, be sure you're at the gym to support our ladies.

Congratulations to our high school wrestling team! They placed 2nd as a team at the district tournament in Myrtle Point and 5 individual wrestlers qualified for the state tournament in Culver. Wyatt, Adrian, and Morgan are automatic qualifiers having placed first in their class at the district meet. Brayson, Jesse, and Rale all earned third place at the meet. Brayson and Jesse have also qualified as wild cards and will round out the state tournament wrestlers for Lakeview. Tickets are very limited for the state tournament in Culver with a specific amount alotted to each qualifier and coach. If you plan to attend, please watch the OSAA Ticketing site (
www.osaa.org/app
) Thursday morning at 9am to see when any remaining tickets will be available through OSAA.

Can you count change back? The seniors from personal finance can. Hire one of these students and you get someone with a skill that is rarely seen in business anymore!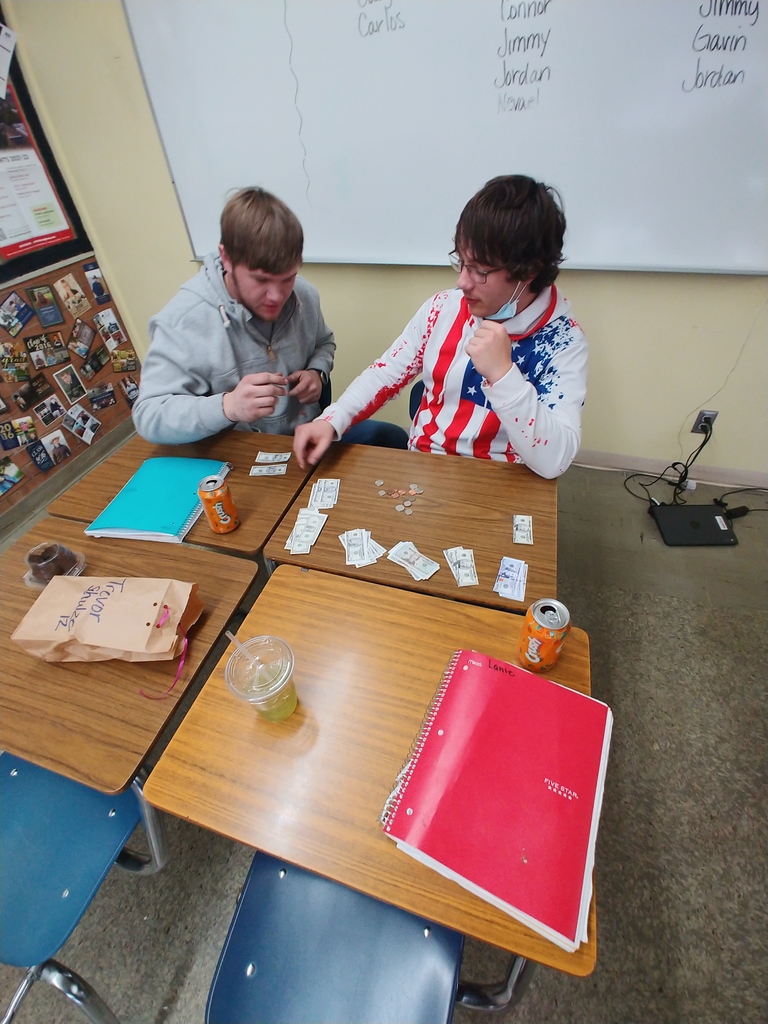 Sports pictures from girls soccer, volleyball, and football high school teams are in the front office at LHS.

Check out this local scholarship opportunity for graduate students! Donald R. and Norene C. Alger Scholarship ELIGIBILITY CRITERIA • Pursuing Graduate level education. • Must have completed all high school education in Lake County, Oregon. • Must have obtained a baccalaureate degree. • Attending any Public or Private (nonprofit) college or university in the United States. AWARD SIZE • Scholarship is renewable up to three years via yearly reapplication. HOW TO APPLY Complete the Office of Student Access and Completion (OSAC) Application at:
www.oregonstudentaid.gov
Applications accepted November 1 – March 1 for the upcoming academic year.

Come on out Thursday, Feb 10 to watch our Honker basketball teams play the Illinois Valley Cougars. The girls are cruising to their home playoff game which will most likely be Sat, Feb 26. The boys are battling for a playoff spot and playing against the first place IV boys team. Seniors will also be recognized between the two games. Girls varsity 4:30pm, boys varsity 6pm.

Happy Monday! The senior parent meeting for tonight has been canceled. The next meeting will be Monday, March 7 at 7 p.m. in the LHS Library. Discussion topics will include a list of graduation events and explanation about those events.

Congratulations to our Honker Wrestlers for a successful Basin's Best Tournament! We battled some very tough teams, big schools, schools from all across Klamath and Lake counties. Congratulations to Rale and Adrian for winning second place spots in their brackets. Two of our wrestlers, Wyatt and Morgan, came out on top of their brackets as champions. Great job, gentlemen. A huge thank you to everyone who helped out, parent and student volunteers alike. A thank you to Mr. Vickerman as well for fabricating some awesome awards for the tournament.

The LHS Honor Society proud to bring our community DONKEY BASKETBALL. Join us at the Lakeview High School gym on Wednesday, February 9, at 6:30 p.m. Ticket Prices are adults- $10, student (grade 7-12) - $7, and children (0 - 6th grade) - $5. Tickets will be sold at the door only. All proceeds are going toward the Lakeview High School gym remodel projects. Concessions will be open and there will be a 50/50 raffle.